Burson Audio Funk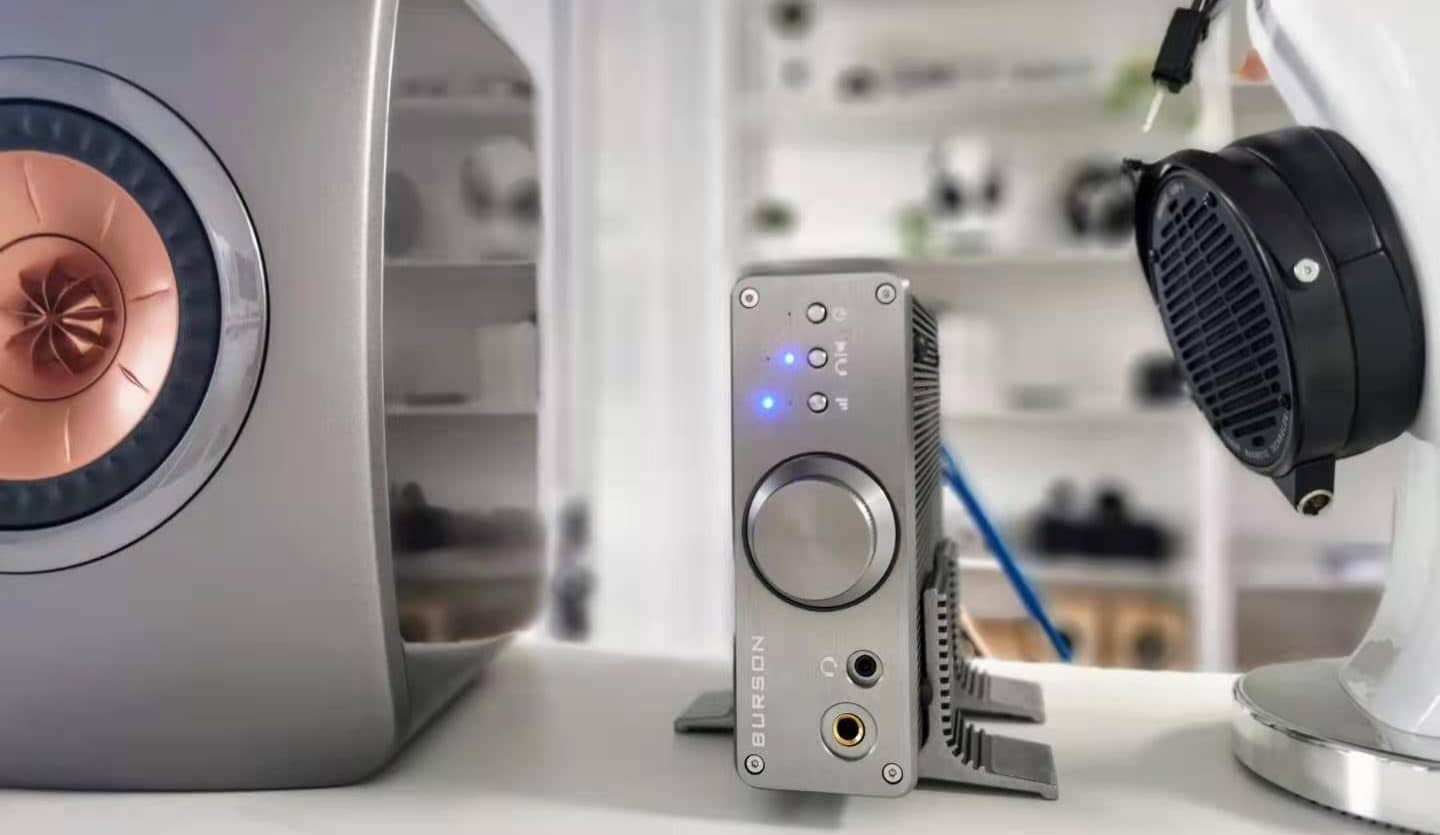 Something new and exciting for near-field desktop audio enthousiast is being released. The Burson Audio Funk is like a swiss army knife if you adore a good Class A headphone amplifier (3W), but do not want to settle for less for your desktop audio. The Funk is an integrated Class A/B amplifier with a whopping 2 x 45 watt. Driven by the Max Current Power Supply (MCPS) that Burson created. Superior to both transformer-based and conventional switching power supply designs, the MCPS is featured in all Burson products, winning awards and leaving competitors in the dust.
Funk does more! Two levels are available on the headphone amplifier, so your more sensitive IEM's can also be driven. You can tune your performance by changing the opamps in the Funk. Two separate signal paths for your speakers and headphones are in place and each facilitate opamp rolling. You can tune the Funk to match your headphones and speakers separately.
Pre-order Burson Audio Funk
The new Funk is now available for pre-order. With the pre-order, we are throwing in, together with Burson Audio, some additional goodies. Only during the pre-order we will add a pair of Burson V6 Vivid Dual opamps and a Burson Cool Stand, worth 245 euro for free. Please contact your Burson Audio dealer before February 28th, 2021.
Pricing/ dealers
Burson Audio Funk MSRP €749 incl. VAT