Burson Audio Playmate 2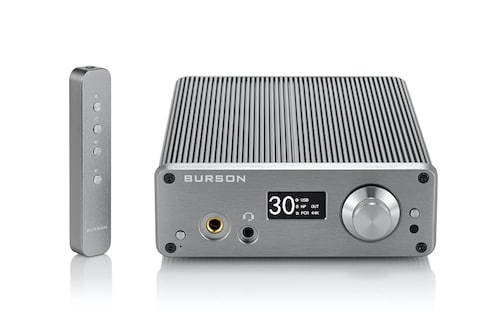 Introducing the new Playmate 2 from Burson Audio. The first Playmate excelled in sound quality and lots of power all in a small enclosure. The all new Playmate 2 is more than just a facelift, it's a complete transformation from the first generation. The precision machined aluminium enclosure is also an unified heat-sink, keeping the Class-A Playmate cool.
Under the hood, there is a SABRE32/ ESS9038Q2M DAC, XMOS USB input with beautiful specification, coding DSD512 and 32/786khz PCM. The amplifier in the Playmate 2 is Class A and outputs 3.5 W at 16 ohm, with two levels of power control, so a 110dB IEM or a 70dB planar headphone are both not a
problem to drive, with 100 steps of volume control. Proprietary to Burson, the MCPS (Max Current Power Supply) charges the Playmate at 170 thousand times per second. Power, dynamics, micro-details, makes these 3Watt sounds like 10Watt.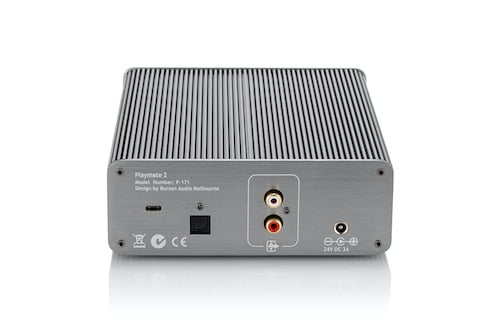 At the back of the Playmate 2 you will find USB-C and toslink inputs. Furthermore RCA outputs to connect to an external amplifier. The Playmate 2 is delivered with remote control.
Pricing/ Dealers
Burson Playmate 2 MSRP €799 incl. VAT