Burson Soloist 3X Grand Tourer Review
The new Soloist 3X Grand Tourer is by far the most powerful headphone amplifier Burson Audio has ever built. With a whopping 10W available on the 4-pins XLR output (5w single ended), the cool case was not enough to cool this unit sufficiently. Burson added a cooling fan to tone down the heat of this Class A amp. A fully symmetrical design, as we are accustomed to with Burson, combining two amplifiers and six Vivid V6 opamps in the signal path. This unit pulls 90W of power in idle, pushing the MCPS to its far limits.  Two XLR inputs and two RCA inputs are available and the Grand Tourer can also be used as a pre-amplifier with subwoofer output. The Soloist 3X Grand Tourer already received various reviews, we have bundled them in this article.
HIFI+ review
Kevin Fiske acquired the task to review this behemoth of a headphone amplifier for HIFI+ . Packed with the latest Audeze LCD-5 he fearlessly dived into the assignment. As Kevin points out Burson not only designed the Soloist 3X Grand Tourer as a powerhouse, but they pursuit purity even more.
"The Soloist 3X GT driving the Audeze LCD-5 headphone did not break a sweat……I have to confess to being caught out. During a quiet passage and marvelling at the amplifier's ability to throw perhaps the best sound stage available at or near the price, I was lured into winding the gain control ever upwards" – Kevin Fiske HIFI+
The complete HIFI+ review of the Burson Audio Soloist 3X GT  is available for download in PDF.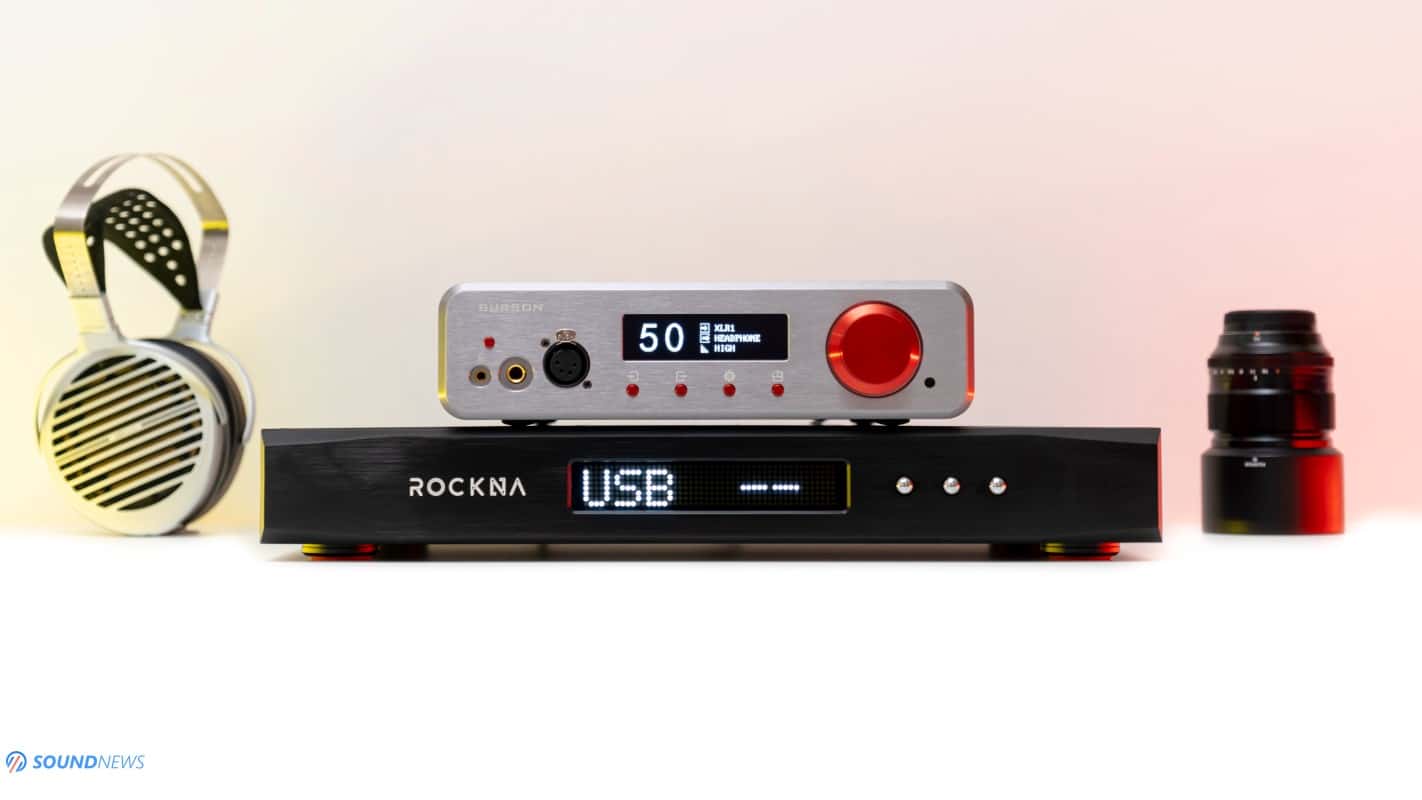 Soundnews Review
Sandu Vitalie from Soundnews.net not only made a video review of the Soloist 3x GT, but also published an article about this amplifier. A very thorough explanation for both reviews, combining great source components from Rockna Audio, using the Wavelight DAC as a source and various headphones all the way up to the power hungry HiFiMAN Susvara.
Sandu also experiments with the new Super Charger 5A power supply from Burson Audio, in comparison to other external power supply upgrades, such as the Ferrum Hypsos, which makes interesting reading material. Comparisons are done with the Ferrum OOR + Hypsos and Flux Labs Acoustics Volot, which are roughly in the same price category.
An overall 93 (out of 100) score for the Burson Audio Soloist 3X Grand Tourer is the final result of the Soundnews.net review, accompanied with a prestigious Gold Award. Sandu ends the review with: "It should be pretty clear by now how much joy Soloist GT brought to my listening battle station, I enjoyed every minute of it and several friends joined forces on week-ends for extended listening sessions and comparisons and if you're coming for a listen, don't forget grabbing a bottle or two." 
Read the complete review on Soundnews.net or watch his video review on youtube!
Passion for Sound Review
Lachlan from Melbourne Australia has had the privilege of reviewing quite some Burson Audio products. He was one of the first to review the Soloist 3x GT and made an extensive video review of this amplifier. A very thorough review, not just of the sound quality and features, but Lachlan goes into every detail in this review. So there is also a recording of the stillness of the fan inside the amplifier.
Pricing & Dealers
Burson Audio Soloist 3X Grand Tourer MSRP €2599 incl. VAT
Burson Audio Super Charger 5A MSRP €399 incl. VAT