Earmen TR-AMP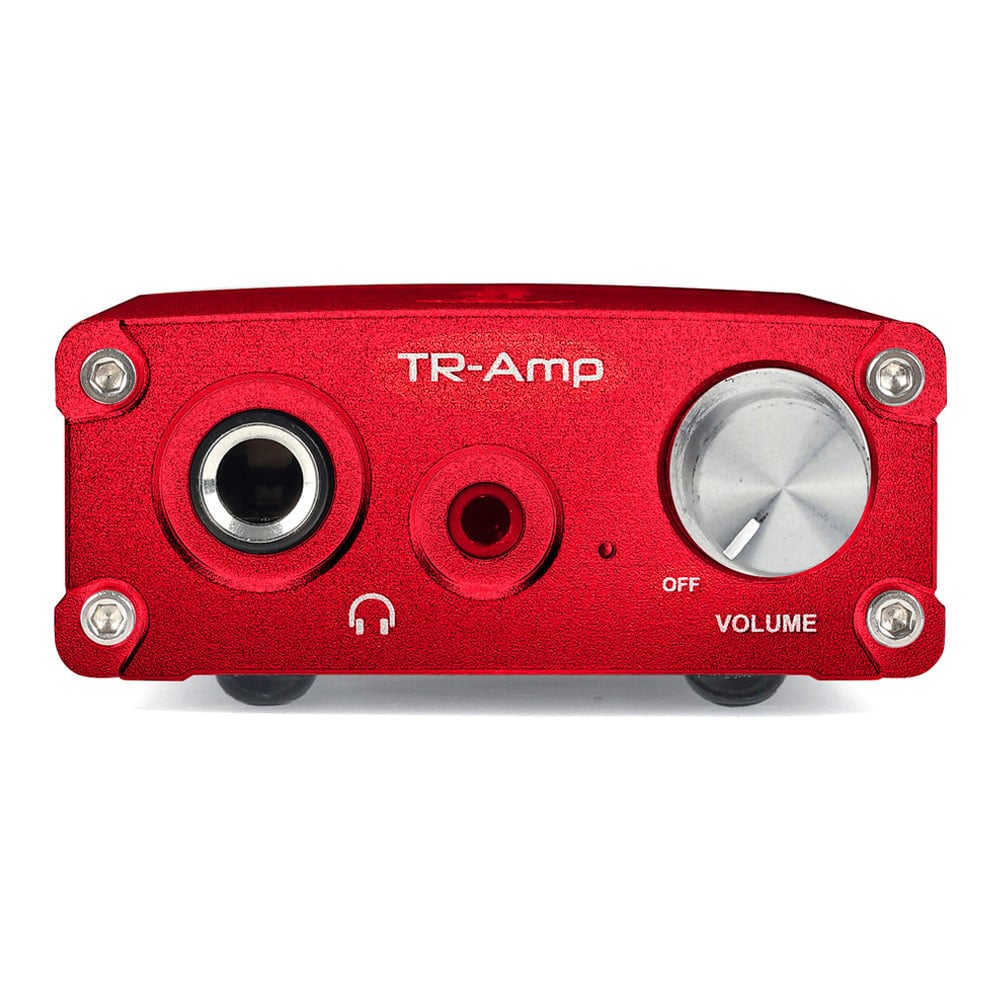 The Earmen TR-Amp is a portable integrated DAC and amplifier using a Sabre ES9038Q2M chipset, with MQA capability, and up to 400mW of output power. In addition to the headphone amp, there is also a switchable fixed/ regulated line-out available. TR-Amp is operated by a 3,700 mAh battery, which can be used for up to 10 hours. It has two USB-C sockets,  one is used for data transfer (DATA), the other for charging (CHRG). A high-quality USB-A / USB-C cable is included with the device. The TR-AMP can be charged with a 5V power supply and play music simultaneously via the separate sockets.
The TR-AMP plays 32bit / 384kHz PCM, up to DSD256 via DoP and decodes MQA using the ESS ES9038Q2M Sabre Reference DAC. Two headphone sockets with 6.3 mm and 3.5 mm are available. The headphone amplifier with a Texas Instruments High Fidelity TPA6120 chip has an output of 400mW. The housing is made from CNC machined aluminium in a bright red color.
Review HiFi-IFAs
The German review website HiFi-IFAs recently published a review of the Earmen TR-AMP, after they published several other Auris Audio and Earmen reviews, such as the Sparrow portable DAC. Next to the unboxing and technical details a lot of listening was done with the TR-AMP by the reviewer Falk Visarius. Thoroughly enjoying the Earmen amp and this is reflected in the rating and conclusion.
"The battery-powered EarMen TR-Amp combines three essential functions for €249: USB DAC, headphone amplifier and preamplifier. For many music lovers, this is a valuable basis for putting together a slim and flexible music system with good headphones and active speakers. Despite the low price, the TR-Amp can easily compete with higher-quality components as a player. A practical little helper for high-quality headphones when traveling. The sound is powerful and well resolved, but free of aggressiveness. The EarMen TR-Amp invites you to relax and listen to music" 
Please read the review on the website of HiFi-IFAs (german) or translated in English.