Introducing 64 Audio U6t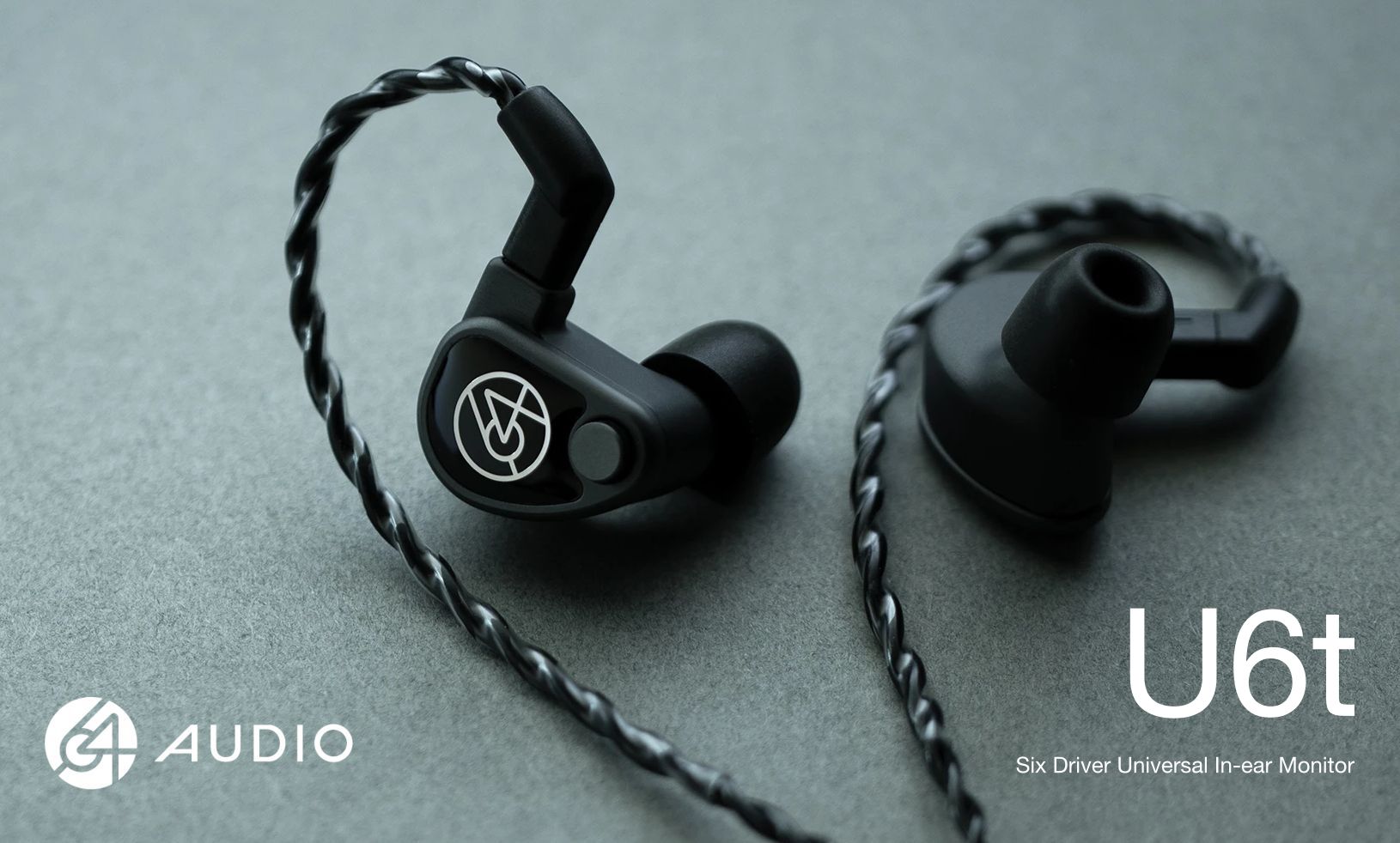 64 Audio introduces their most affordable audiophile earphones to date: the 64 Audio U6t, which has been their most popular custom in-ear monitor. This new earphone draws its  sonic palette from the U12t and has the same groundbreaking technology as their flagship IEMs in our ergonomic aluminum shell to make it more accessible than ever. While looking towards U12t for sonic inspiration, the U18s influenced the new dark grey matte shell finish as well as its newly redesigned packaging and proprietary cable. The understated shell design and classic black faceplate reflect what you can expect from the new generation of 64 Audio's audiophile products.
Sound
In standard 64 Audio fashion, U6t is a balanced natural sounding earphone, slightly set apart from our other universal IEM models by offering a softer presentation of a mix. Beautiful upper-mid imaging, realistically presenting instruments like guitars and piano as well as breathing life into saturated mid-bass mixes, especially when vocal focused. Using the various included apex modules and ear-tips allows the listener to further customize the sound of the U6t based on the needs of the music.
Introduction Video 64 Audio U6t
Technology
Tia – A tubeless design that reduces resonance for a transparent and lifelike sound signature.
Apex – Alleviates listener fatigue by releasing air pressure sealed in the ear canal. This venting enables musicians and music enthusiasts to listen more comfortably for longer – only from 64 Audio.
LID – Enables a consistent, reliable sound regardless of audio source.
Specifications 64 Audio U6t:
Driver Type/Count: Six precision balanced armature drivers
Driver Configuration: 1 tia high, 1 hi-mid, 2 mid, 2 low
Frequency Response: 10Hz – 20kHz
Sensitivity: 108 dB/mW
Impedance: 10Ω Nominal
Crossover: Integrated 4-way passive crossover
Isolation: -20dB with m20 apex module
Pricing & Dealers
64 Audio U6t MSRP €1449 incl. VAT