64 Audio U18S
In February the 64 Audio U18s were introduced. 64 Audio has taken the heritage of the 18 Balanced Armature driver platform and further pushed the envelope of innovation in sound and design. U18s combines 1 TIA driver for treble, 1 high-mid, 8 mid and 8 low drivers. Combine the proprietary drivers with LID technology and a new electronic crossover network, it will deliver a unique exceptional listening experience.
Twister6 Review
It has been quite a while ago that 64 Audio introduced new models, so with the announcement of new earphones, the rumors in head-fi world turned to overdrive. Twister6 had the pleasure to be one of the first to hear the new U18s universal IEM and gladly made an extensive review. They have a lot of experience with the various models from 64 Audio and of course a personal view on the specific tuning of the various models.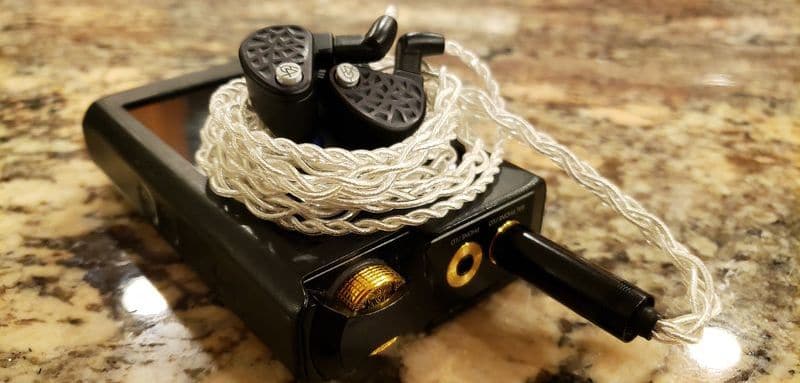 With the introduction of this new IEM it is also a definite goodbye to the pelican storage case  and a new luxurious leather storage case is the new standard, since the introduction of the Nio. In this review a lot of insight is given into the technology and composition of the U18s, also in comparison to the other 64 Audio models. Going to the subjective listening part Twister6 does an excellent description of the tuning with APEX models. APEX and isolation is not something you need to compare quickly A-B, but should "click" with your level of comfort.
As the U18s really is a high-end reproduction instrument the selection of eartips and personal preference. Here the review gives a summary with highlights of the differences between the various known options. Linear Impedance Design crossover (LID technology) in the U18s makes this IEM despite the 8 Ohm impedance much more compatibility with the same signature when paired up with different sources. Of course, the tonality of the source will affect the pair up synergy and the sound you hear, but variation in output impedance is no longer a variable in U18s design. The review uses various DAP's, starting with Lotoo LPGT, but comparing it to iBasso, Astell & Kern SP2000, Hiby R8 and others. Finally the U18s is compared to other 64 Audio models and Oriolus Traillii and VE Erlkonig. The final conclusion of this 5-page Twister6 review:
"Also, I personally think that U18s wears two hats under that "s" suffix.  With MX module you can look at it as a studio IEM with more neutral bass and clear focus on mids and treble that should work great for studio mixing and monitoring.  But switching to M20 module turns it up to "eleven" with a sound signature for stage musicians and audiophiles who crave natural detailed analog tonality and powerful bass slam without overwhelming ear fatigue.  Now, add to that a cool new faceplate design with 64 Audio logo branded apex modules and the package is complete!"