Violectric DHA V590
The Violectric DHA V590 is the reference headphone- and pre- amplifier with DAC in their range. The D/A converter is a new development and includes a 32-bit resampler / reclocker and two 32-bit D/A converters per channel. The V590 has four powerful amps offering 5500 mW into 50 Ohm and 21 V RMS into 600 Ohm. On the digital side we find 2 x 32 bit D/A converters per channel (AKM AK4137EQ) offering also resampling / reclocking.
The V590 offers 3 analogue stereo inputs (2 x unbalanced via RCA, 1 x balanced via XLR- and 4 digital inputs (balanced, coax, optical with 24 bit and 192 kHz capability, USB with up to 32 bits and up to 384 kHz for PCM signals, DSD 64 – 256). Furthermore two single ended headphone outputs with 6,3 mm jack and 1 balanced output with 4-pin XLR. It sports a 1 x unbalanced line-out via RCA and one balanced output via XLR.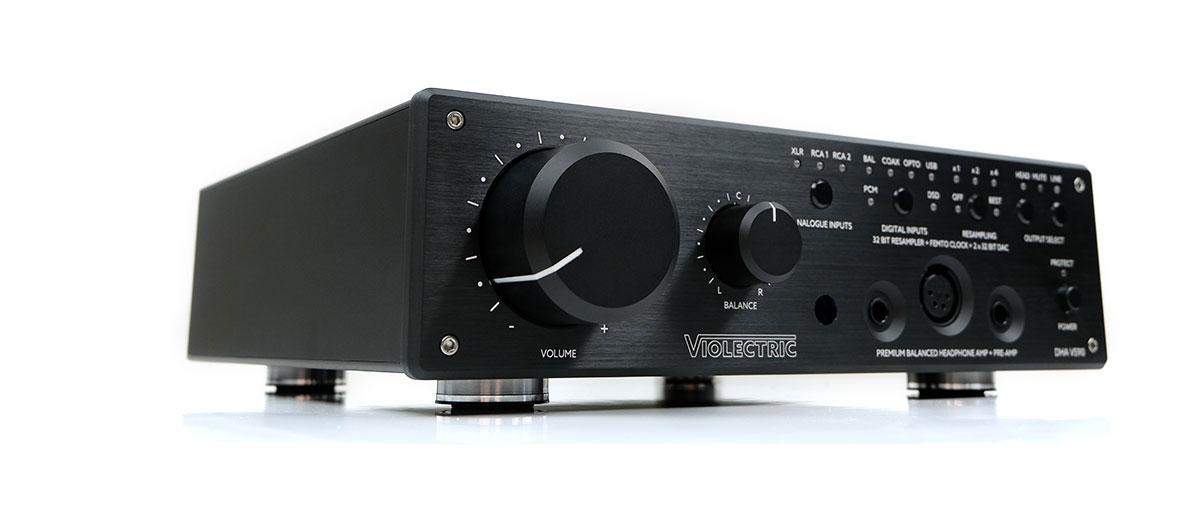 Headfonia Review
Lieven and Headfonia have reviewed many of the Violectric products in the past and has always had a lof of heart for the brand. The many reviews can be found on their webiste. So it comes as no surprise that the V590 was bought by Lieven after the reviewing period. This reviews covers a lof of ground as the V590 has a lot of features and technology that needs to be explained. Lieven takes his time to explain the front- and backpanel of this Violectric all-in-one, before he gets into the description of the sound.
"In this implementation the AK4490EQ sounds powerful and it has a punchy low-end, sweet mids, natural vocals and musically but softer treble. You get a balanced, refined, natural and relaxed sound with no focus on anything particular. It has the right amount of softness and smoothness but it never exaggerates in these areas"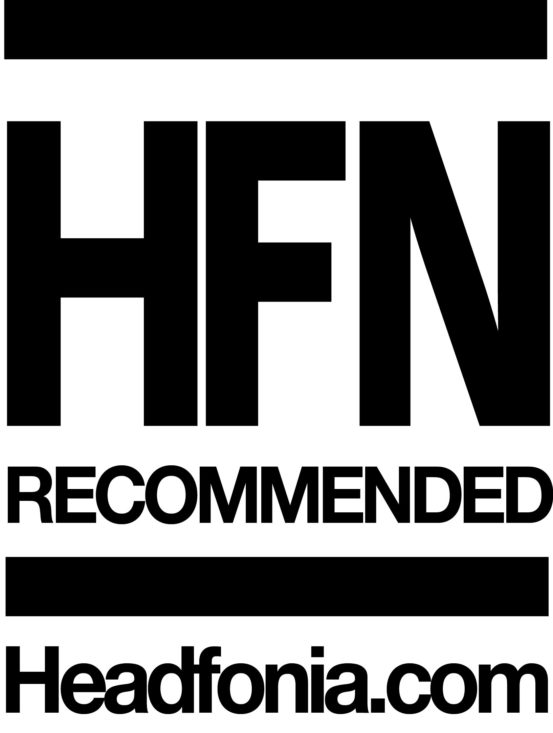 The V590 is compared to the former topmodel V281 many times by Lieven, as he has a lot of hands-on experience with that specific amplifier. Lieven has quite a selection of headphones to choose from, but shortlisted some Audeze headphones, next to HiFiMAN (Sundara, Susvara en HE6SE), HEDDphone,  Sennheiser and Meze Empyrean for this review. Finally the V590 is compared to various competitors such as Niimbus 4+ and the Flux Lab Acoustic Atlas.
"The Violectric DHA V590 is a strong all-round performer. In the beginning I wasn't too impressed with the internal DAC, but the more I used the unit, the more I used it as a DAC/AMP combo.They're just made and tuned for each other"
Headfonia places the V590 all-in-one on their recommended buy list, which is a great summary of this 4-page review of the Violectric V590.
Pricing/ Dealers
Violectric DHA V590 MSRP €3289 incl VAT
Violectric DHA V590 pro (256 step relais) MSRP €3799 incl VAT