Campfire Audio Mammoth
Campfire Audio Mammoth earphones have a muscular musical definition and epic sonic proportions summon, a bold and vibrant sound offers a surprising combination of visceral fun and technical brawn. It is an earphone you'll find yourself turning to again and again as it injects raw power to propel your favorite recordings to new sonic heights.
This earphone contains a custom balanced armature for highs, a single custom BA for mids, and a new custom 10mm bio-cellulose diaphragm dynamic driver. This dynamic driver has an old-school sound; floor toms, kicks, and bass hits to holographic realism. The Mammoth is adorned with glow-in-the-dark elements. The Campfire Audio inlay logo, the new 'Smoky Glow' cable overmolds, and the 'All Seeing Eye' case features.
Headfonics Review
Marcus from Headfonics has already done several Campfire Audio reviews, next to the latest releases in the low- and mid-tier budget range. And from the start het notices that Mammoth is certainly a different kind of beast than Holocene, Satsuma, or Honeydew that were released previously. Much more reviews for these Campfire Audio IEM's have been summarized in this article. Marcus is correct when he refers to the Polaris with regards to the sound signature of the Mammoth IEM. However many innovations from Campfire Audio were introduced in the high-end models. However with the new driver implementation this is definitely not a Polaris version with a new name, there is so much more.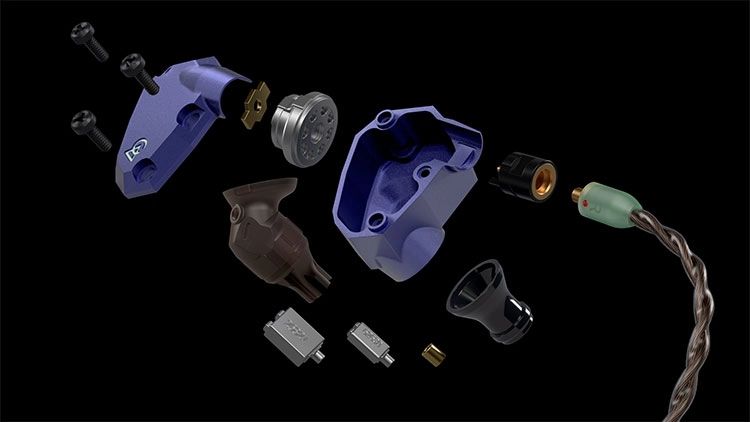 The review does an excellent detailed description of the sound signature of Mammoth and more interesting is the pairings and comparisons in this review. Of course Marcus compares them to the Polaris II, Honeydew and Holocene from Campfire Audio. The conclusion of this review nails it:
"In many ways, I find the tuning and technical performance of the Mammoth to be a more mature and flexible offering compared to the niche ultra-bass head tuning of the previous Polaris 2. Both work very well indeed for synthwave and EDM lovers but that stronger midrange performance of the Mammoth lends itself better to classic rock and metal vocals."
PRICING & DEALERS
Campfire Audio Mammoth MSRP €599 incl. VAT