Campfire Audio – Reviews
Some great new reviews have been published of the latest releases of in-ear monitors from Campfire Audio. Lately not only Honeydew and Satsuma IEM's have been released, but also Holocene and Mammoth have entered with a stampede. Below we have combined all the latest reviews of these stunning earphones:
Honeydew
Forbes.com likes to pick up fun gadgets and new product introductions from interesting companies. They posted a lovely article on the Campfire Audio Honeydew.
"Campfire Audio's Honeydew wired earphones are a delight and were a pleasure to audition. The way they handled dynamic music with verve and energy was infectious" 
Knowtechie.com is also very gadget minded and reviews headphones occasionally. Their review, with great photos, shows of all the aspects of this colorful IEM.
"Okay, on to the sound. Most consumer IEMs are tuned to a V-shape, with bass and treble increased over the midrange. Campfire Audio took that and extended the bass response even further, so it's more of a plateau that's stronger than the rest of the frequencies." 
Headfonics posted their review of the Honeydew, comparing it also with the Satsuma, LCM Skyline, Periodic Audio Titanium: Honeydew review
"Overall, the Honeydew is all about big fun-sounding casual listening with a tonal coloration that makes it non-fatiguing. It is nothing like the Satsuma" 
MajorHifi.com has done a thorough comparison of Honeydew vs Satsuma IEM, in this article.
"There's a lot to like about both the Satsuma and the Honeydew. Campfire Audio has served up some good competition here, with both earphones standing out on their own, with unique sound signatures" 
Moonstar Review was one of the first to release a review of Honeydew IEM's. Gokhan did an extensive review with lots of photos.
"The Honeydew is the right choice if you are looking for an In-Ear Monitor with a highly entertaining sound character. It's able to produce deep and impactful bass notes, shows a transparent and musical midrange presentation, while the treble range is smooth and relaxed that makes it ideal for longer listening periods. This sound is packed in to a lightweight & ergonomic monitor shell with a fancy look that will immediate get your attention"
Satsuma
Mixonline.com focuses on music production, live sound and sound for pictures, but occasionally reviews interesting products in their field. They published a review of the Satsuma earphones.
Mike Levine puts them to the test: "The Satsuma features highly focused midrange frequencies, tightly controlled bass response and enhanced high-end response—without exhibiting harshness. These properties also make the Satsuma great for studio monitoring or on-the-go listening"
Headfonics review of Campfire Audio Satsuma finds it comparing these earphones with Honeydew, QDC Neptune and ARC Pollux.
"The Satsuma is a tastefully tuned single BA monitor that sets itself apart from some of the competition by avoiding sounding too clinical or ethereal in its coloration. This is a performance imbued with a delicate balance between natural warmth and that trademark BA penchant for speed and clarity" 
TheHeadphoneList also did a straight and interesting comparison Satsuma vs Honeydew.
"When it comes to musical enjoyment, the Satsuma is an especially enjoyable model to me. I know the Comet is one of the companies more popular options, and the Satsuma builds nicely on its foundation"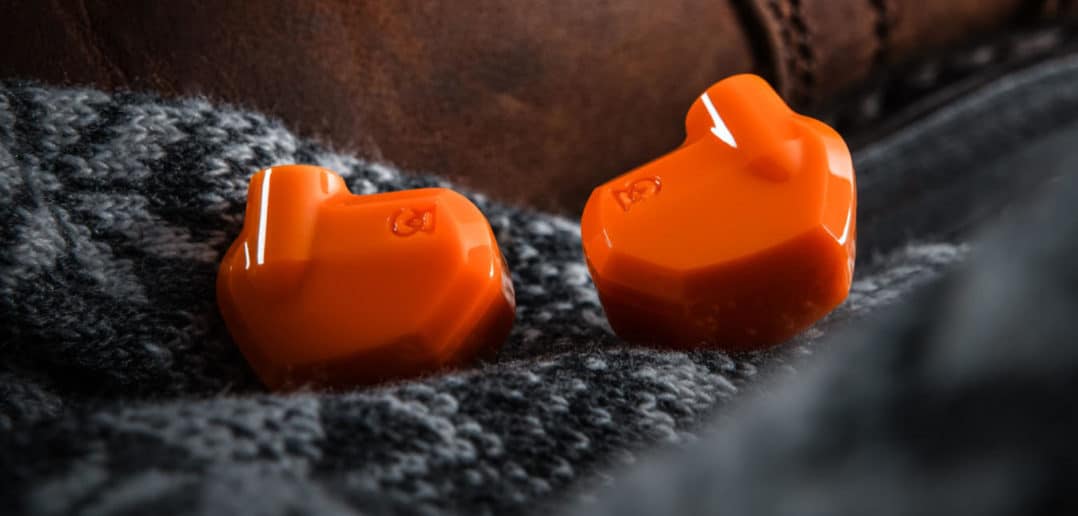 Holocene
AudioLevels do a lot of video reviews and they posted early July their video review of the Holocene on Youtube
MajorHifi.com posted an interesting comparison between the new Holocene vs Andromeda, next to their thorough review of Holocene.
"These do feel closely related in their performance and timbre, but at the end of the day the Andromeda's higher price point still make sense to me" 
In-Ear Fidelity is known for their scientific approach to headphones and measures all reviewed items that come across their table. They have done a comparison of the latest two IEM's: Holocene vs Mammoth
Out of all recent Campfire releases, the Holocene would be my favorite. I can at least say it's not bad, which immediately rockets it up to one of the best Campfire IEMs in my book. The Holocene has a neutral-ish sound signature, though with some caveats to the overall balance of its tonality.
Mammoth
MajorHifi.com with all the comparisons they recently did for the new Campfire Audio IEM's, Mammoth is being tested on its own by Alex.
"Like the Polaris before it, the Mammoth takes its place as the ideal mid-tier IEM for those looking for something between consumer and high-end"
AudioLevels also posted an extensive nearly 20 minute video review of Campfire Audio Mammoth: High Energy Basshead IEM
Explaining all the ins-and-outs of this exciting earphones.
Summary
One video to rule them all? Majorhifi.com is very active on Youtube and did a summary of 5 Campfire Audio IEM models, including Ara and all the latest releases. Check the video online.