New Shanling Products
Shanling M0 Pro
The new Shanling M0 Pro, as a true successor to the M0 has been updated in every aspect. The M0 Pro remains one of the most compact Digital Audio Players in the world with a 1.54″ large colorful display, to explore your library very smoothly. It now features latest-generation SABRE Dual DAC chipset, Dual ES9219C DAC Chips, that supports PCM 32bit/384kHz and DSD128. The Shanling M0 Pro is a super-compact portable digital audio player that will be a handy device for your day to day music requirements, with up to 14.5 hours on a single charge.
A newly developed 3.5mm headphone jack with integrated single-ended and balanced output support is also one of its features. The M0 Pro has a powerful Headphone Output up to 236mW@32Ω.  For the balanced output a separate balanced adapter has to be bought.
Shanling M0 Pro supports two-way high-resolution Bluetooth V5.0 connectivity. It supports high-definition transmission protocols including LDAC, AptX, SBC, and AAC during receiving, and LDAC, SBC, and AAC during transmission. Supports MicroSD cards up to 2TB.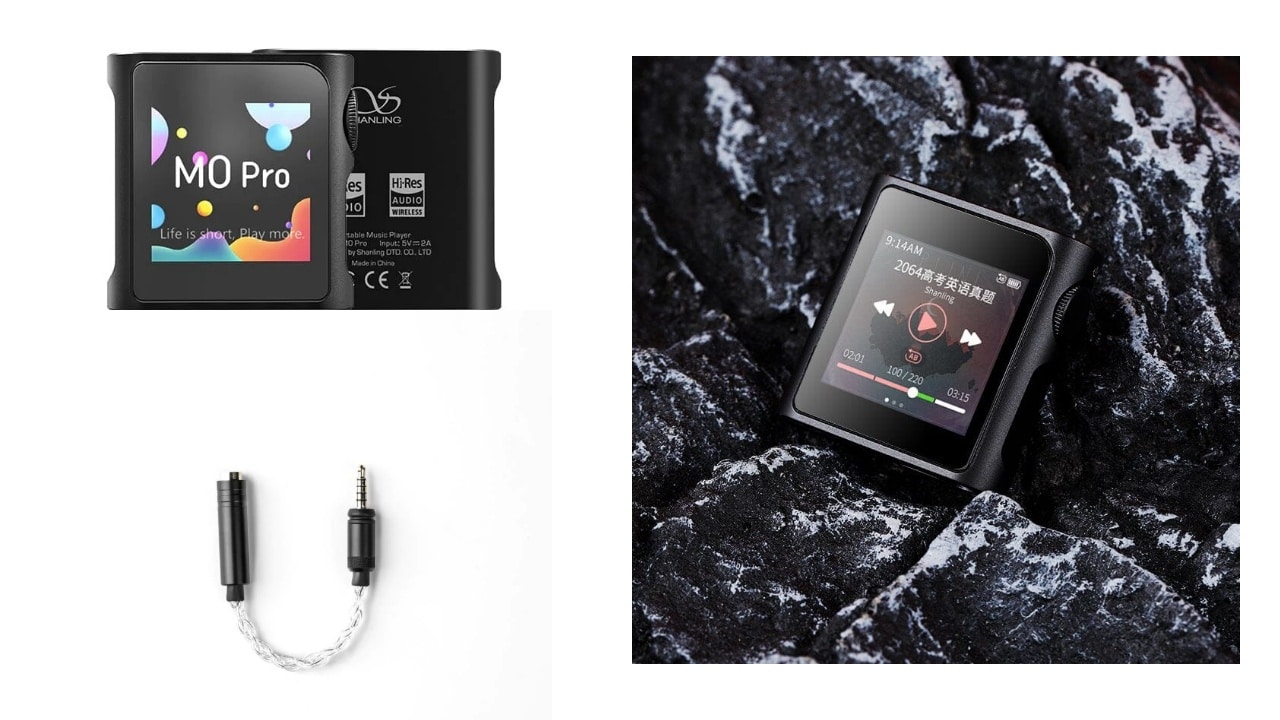 Shanling M3 Ultra
The M3 Ultra is Shanling's newest portable high-definition digital music player, replacing the M3X. Built on the same architecture but with an improved processor and Android 10 version. It also features the latest-generation SABRE Dual DAC Chipsets, Dual ES9219C chips and its amplification section uses two independent TR6863 chips.These chips allow the M3 Ultra to decode high-resolution PCM audio streams up to 32bit/384kHz and Native DSD up to DSD256. They also offer the possibility to play MQA (Master Quality Authenticated) format for a sound as close as possible to the studio recording.
On the outside the M3 Ultra still has a 4.2-inch screen, for the ideal balance between system usability and device portability. Aluminium frame keeps the same overall design, just with a few small adjustments, including a new solution for the MicroSD card door. And offering a standard combination of 3.5mm single-ended and 4.4mm balanced outputs.
On the inside, that's where all the important things changed. Android platform was upgraded to the octa-core Snapdragon 665 and Android 10, refreshing M3 for swift system response and app compatibility going forward. Of course, still combined with our Android Global Lossless Output (AGLO) system for an ideal Android sound performance. Bluetooth was updated to the newer 5.0 version, supplying two-way high-resolution connectivity. Supporting LDAC, AptX, SBC, and AAC during receiving, and LDAC, SBC, and AAC during transmission. Power handling is up to 260 mW@32Ω and battery life is an astonishing 20 hours (singled ended output) with the included 3500 mAh battery cell.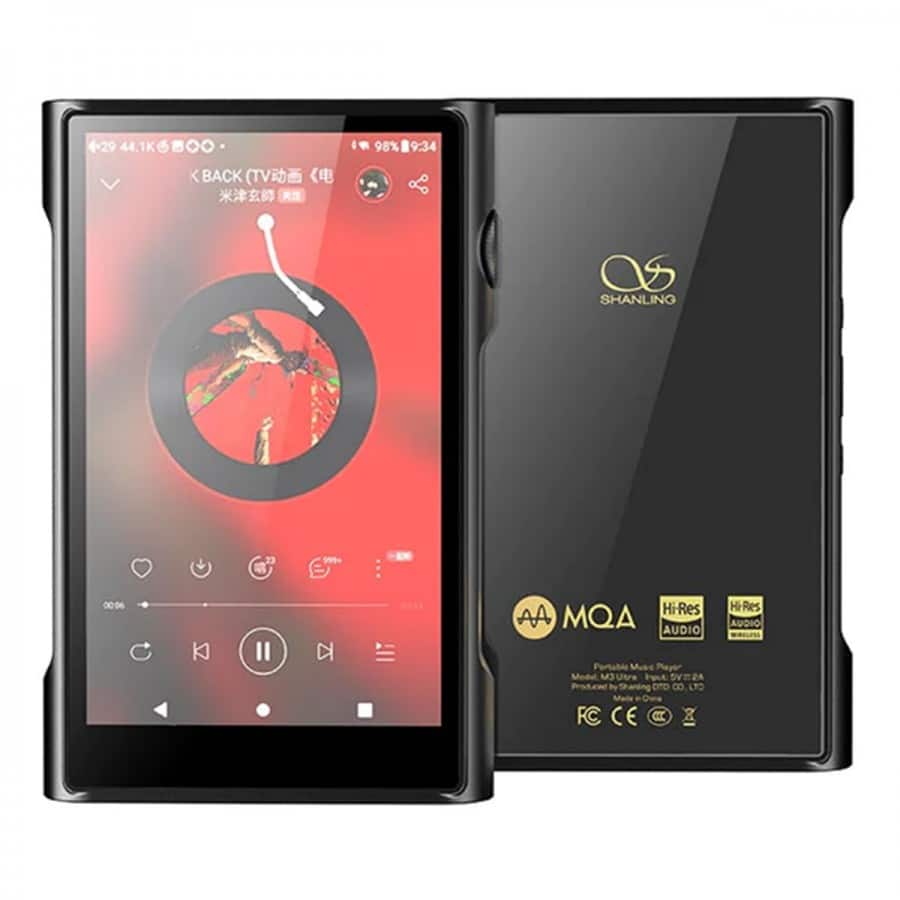 Shanling H7
A new high-end portable DAC/ Amplifier from Shanling will be shortly available, with a flagship DAC chipset AKM4499EX. This 32bit Velvet Verita Sound DAC will provide an organic, rich and clean high-res audio signal with ultra-low distortion. A top of the line Hi-Res audio package with a self-developed high power amp circuitry that provides a whopping 1.3W at 32Ω. H7 is compatible with Eddict player application on smartphones. It can read microSD cards with up to 2TB capacity. Next to the headphone output, the Shanling H7 also has an analog RCA line-out.
Shanling has trusted XMOS's latest XU316 16-core USB processor chipset. XU316 is the latest-generation USB processor that brings unprecedented signal transmission with lower delay and lag during transmission. H7 supports high-resolution 32-Bit/768kHz PCM and native DSD512. It also supports studio-grade MQA file unfolding. The H7 is an MQA-certified device and it supports 8x MQA unfolding.
Shanling H7 portable USB DAC/AMP features multiple input options including USB, Coaxial, Optical, and Bluetooth. Also a microSD card slot is available that supports a microSD card up to 2TB. Bluetooth connectivity on the H7 is only for signal input, it can't transmit the BT signal. As for output, we get three headphone output ports(6.35mm, 4.4mm, and 3.5mm), and a line-out RCA port.
Shanling H7 houses a large 6800mAh battery pack that provides up to 10 hours of continuous music playback on a single charge. It supports quick charging as well so that the big battery charges quickly as well.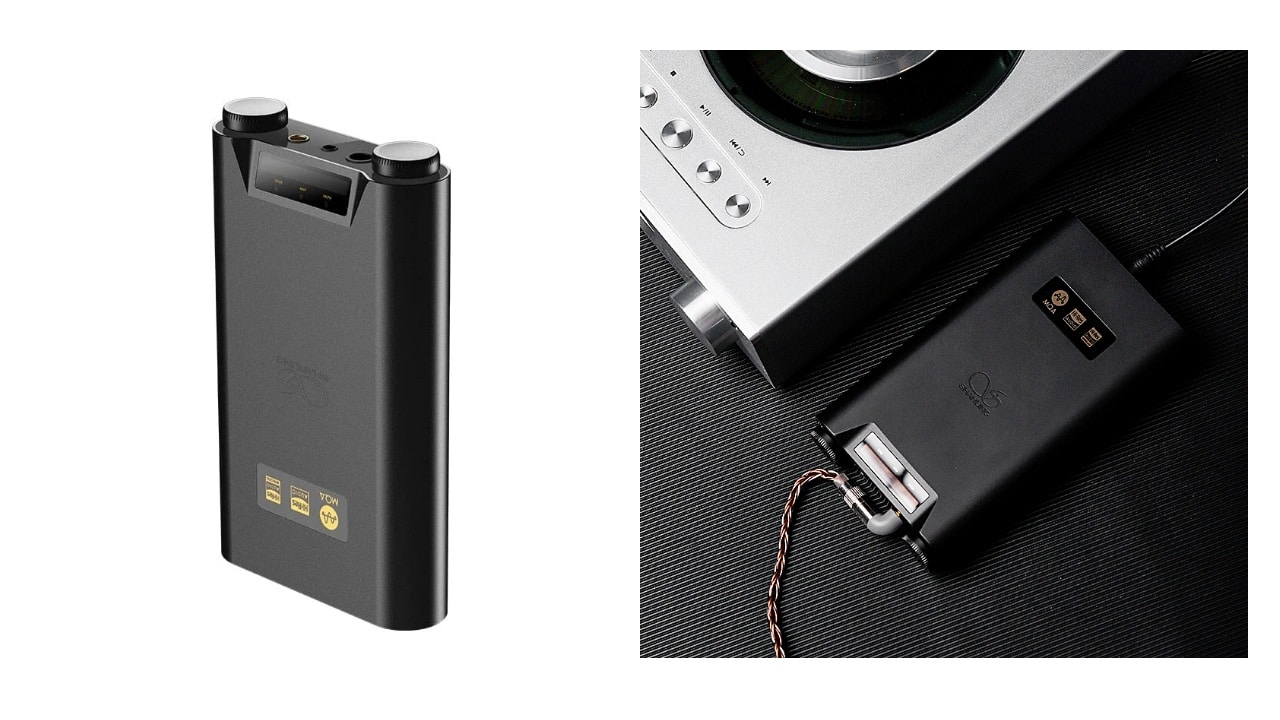 Pricing & Dealers
Shanling M0 Pro Black MSRP €139
Shanling M0 Pro balanced adapter €15
Shanling M6 Ultra Black MSRP €479
Shanling H7 Black MSRP €849