Introducing Shanling ME80 Earphones
Shanling introduces the new ME80 IEM earphones, which will be available at the end of January 2021. The ME80 have an updated droplet design from the original with more rounded edges for significantly improved comfort. The lightweight body (5.7 grams) is made from 6000 series aluminum alloy created by precise CNC machining. The housing is further sandblasted and anodized for a brushed titanium luxurious look.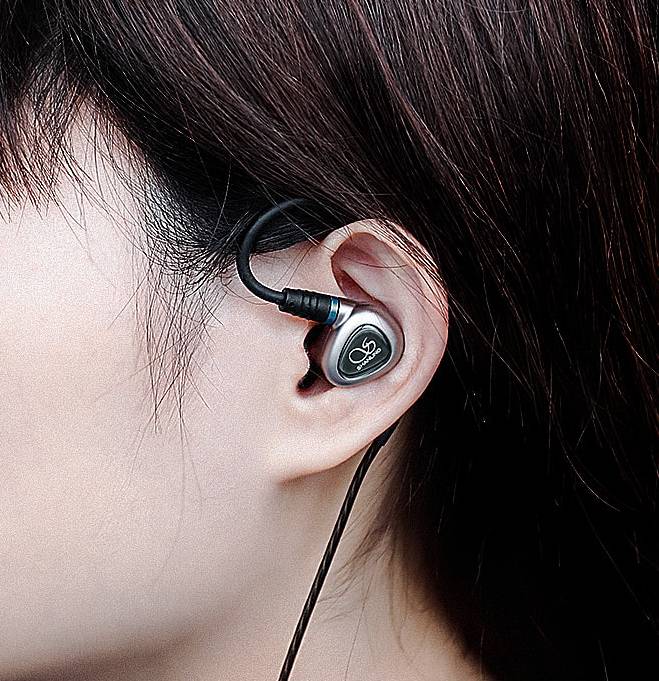 Inside the housing is a single10 mm custom made dynamic driver with dual magnets and PU + PEEK composite diaphragm. This proprietary driver will be the 3rd generation. This newest generation offers better energy efficiency and improved transient response. Sensitivity is rated at 111 dB (+/- 3dB) with an impendance of 160 Ohms, so relatively easy to drive and could be driven by a smartphone.  The Shanling ME80 comes with a premium 1.3m silver-plated cable with MMCX connectors at the body and 3.5MM plug for the source. The universal MMCX connection makes it easy to replace the cable, opt for a balanced connection or choose for a more premium cable to attach to the ME80. The Shanling ME80 comes with various eartips and a leather case to store the IEM.
First Review of Shanling ME80
An extensive review of the new Shanling ME80 has been by ZMarketchangers.com. A complete unboxing with very nice photos, but also a detailed description of the sound aspects and sound quality. Their conclusion of the Shanling ME80 is definitely one to share:
"Shanling ME80 is a good contender for the price from any standpoint. Rich bundle contents, high build quality, universal fit and, what is the most important – appealing sound with some impressive characteristics. ME80 price is justified by more accurate delivery compared to cheaper models and at the same time are tuned to stay off the dry or analytical sound. Its non-tiring musicality is free of negative effects which proves Shanling's mature experience in this field. The virtues are extraordinary good treble, not expected from dynamic IEMs, smooth, velvet mids and deep, textured bass. Excellent option for the fans of dynamic technology, especially with HiRes audio sources and tracks in possession" 

Please read the full review of the Shanling ME80 by ZMarketchangers.
Pricing/ Dealers
Shanling ME80 earphones MSRP €109 (incl. 21% VAT)