Introducing the Chronos from Violectric – Portable USB-DAC
Compact, elegant in appearance and powerful in sound: the new Violectric Chronos. All the expertise of Lake People's professional studio solutions (the parent company of Violectric) incorporated in this new portable USB-DAC, for "Audiophiles On The Road".
Compact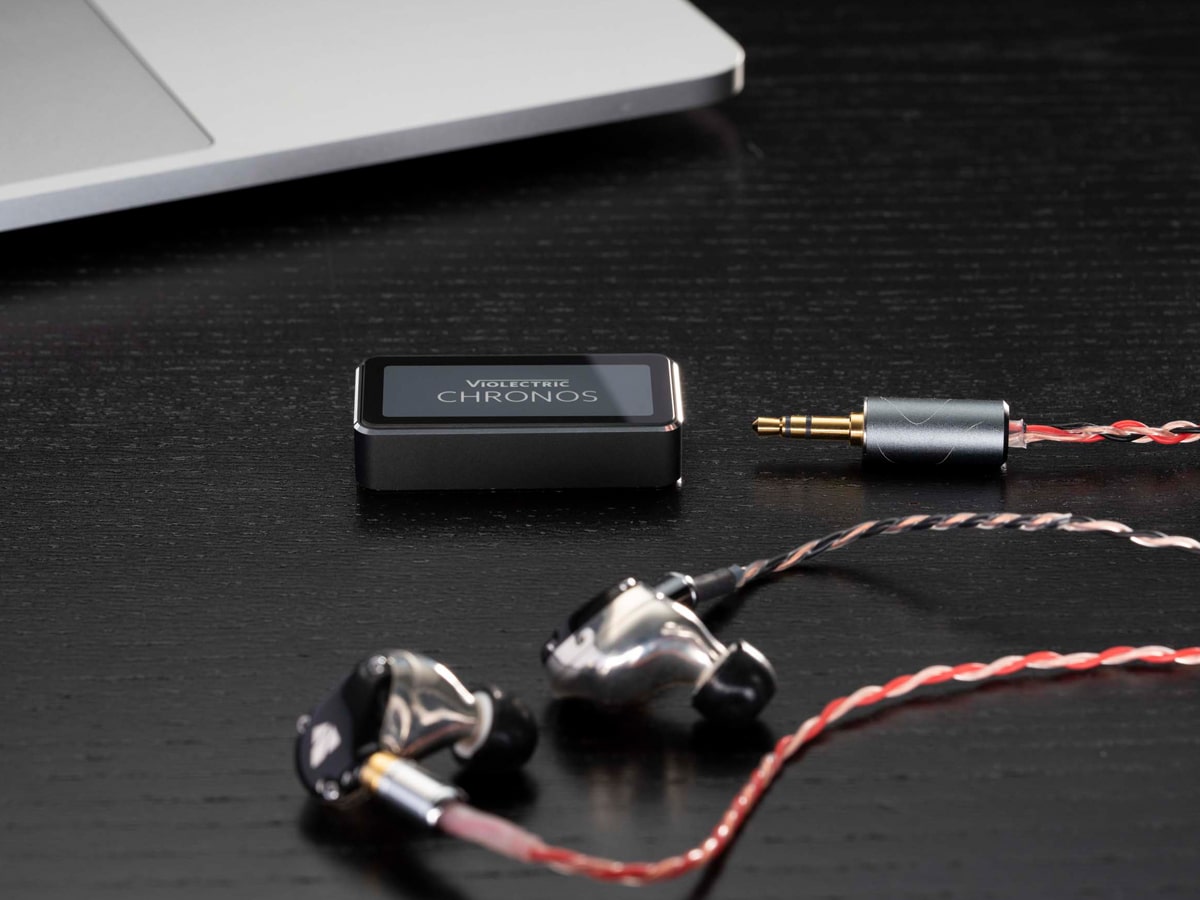 The Chronos is a very compact solution, with a 4.5 x 2.4 x 1 cm housing milled from a solid block of aluminium. At the top and bottom a glass plate for a veryt elegant and luxurious look.  The logo shines green for linear PCM signals and blue for DSD. Chronos is operated by buttons on the side of the unit.
Audio specifications
The D/A converter can process signals up to 32 bits and 384 kHz in Linear PCM, as well as DSD up to DSD256 with a  dynamic range of 130 dB. As with all the Violectric products, the lowest distortions is guaranteed. The output power is 2 x 30 mW for headphones with an impedance of 32 ohms or 2 x 5 mW for headphones with an impedance of 600 ohms.
Connections
The Chronos is extremely flexible. In the box you will find three adapter cables that allow connection to USB-C, Micro USB as well as Apple Lightning. This means that the Violectric Chronos is available for smartphones with Google Android and Apple iOS, as well as computers with Windows or Mac OS. The Chronos is powered via the source device with a maximum power consumption of 200 mA. The power consumption is negligible and reduces the operational time of the connected smartphone only insignificantly.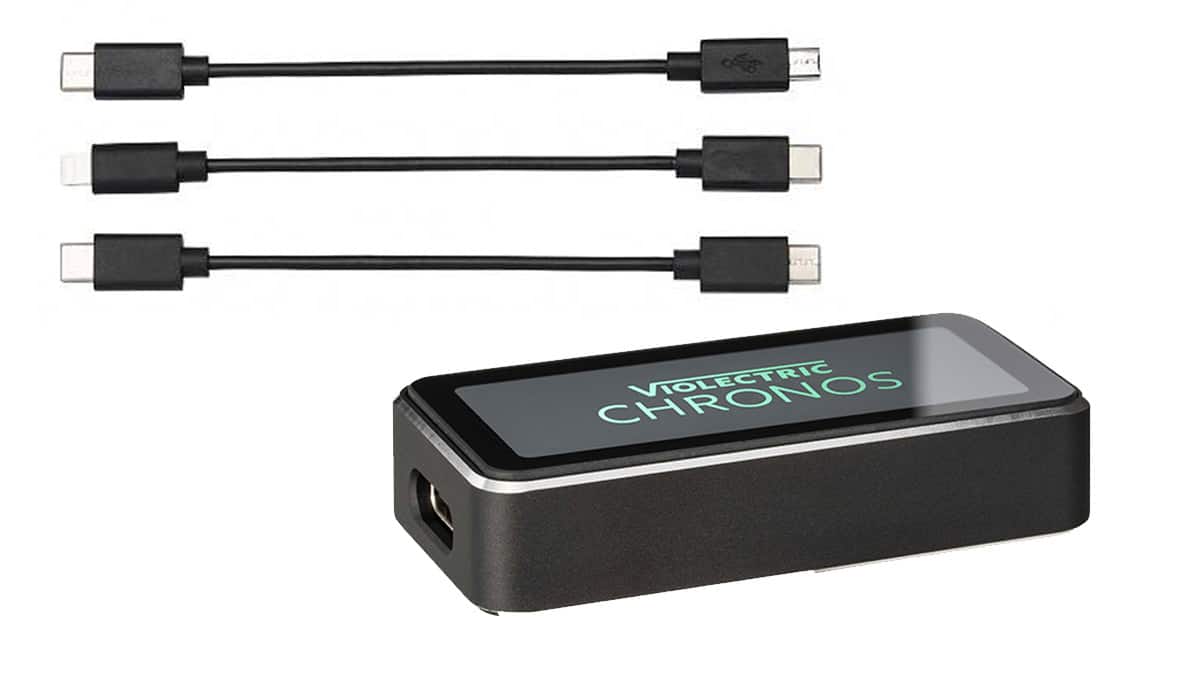 Pricing / Dealers
Violectric Chronos MSRP €199,90 incl. VAT