Final UX3000
The all new Final UX3000 headphone is a wireless active noise-cancelling headphone. This multi-purpose bluetooth wireless headphone offers excellent sound, a stable connection and is easy to use. AptX LL™ for less latency when watching videos for example.
Features:
– Hybrid Active Noise-Cancelling feature
– Up to 35 hours of music playback
– Crystal clear phone calling
– Foldable Design for Compact Storage
– Multi-fit Housing Structure
– Physical wired connection capabilty
– aptX LL™ with superb sound quality and stable connectivity
Pricing:
Final UX3000 MSRP €139 incl. VAT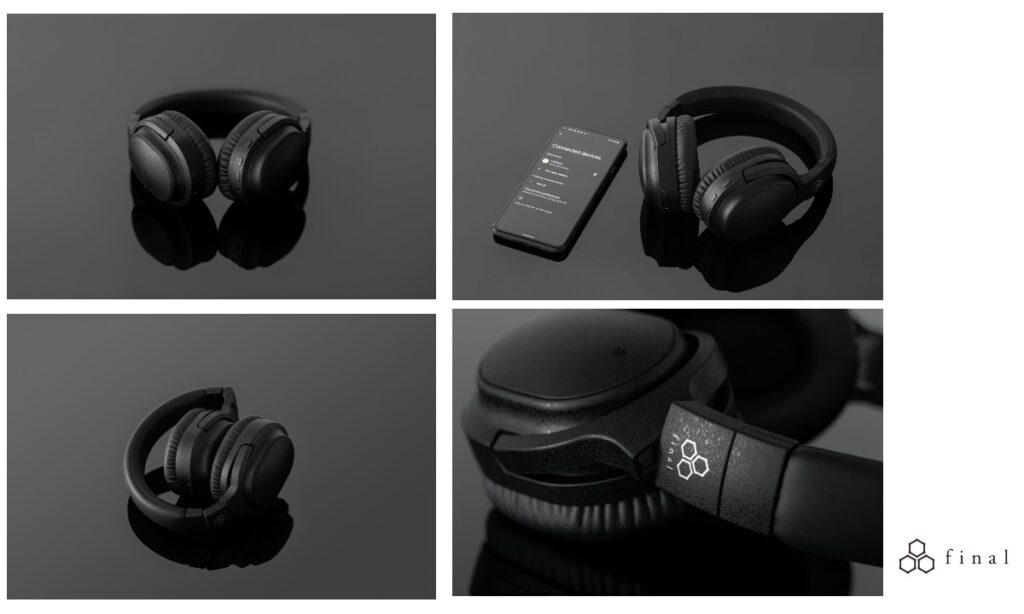 Final ZE3000
Final ZE3000, a new classic audiophile-grade earbuds designed into wireless. Featuring newly developed ultra-low distortion driver "f-Core for Wireless" and proprietary acoustic chamber design "f-LINK damping system" that makes every bit of music immensely enjoyable. High quality "SHIBO" surface finish is available on the ZE3000 in black or white.
Adhesive-less Injection Molded Diaphragm
Surround is directly attached to the center with injection molding method.Tremendously light and precise diaphragm for exceptional accuracy and clarity
Special Silicone Surround
The material of the surround has been upgraded to a new type of silicone compound which is soft and exceptionally elastic. With the new type of silicone compound, the diaphragm could move in a more accurate pistonic motion which again reduce the distortion.
CCAW Voice Coil
To improve the performance of the f-Core for Wireless further, instead of a normal Copper voice coil, ZE3000 features a CCAW (Copper-Clad Aluminum Wire) voice coil.
f-LINK Damping System
f-LINK Damping System help to regulate the air pressure change inside the enclosed housing. Its brings IPX4 water resistance and achieve natural sound simultaneously.
Support high resolution codec, aptX Adaptive
Speaker driver size: f-Core for Wireless 6mmΦ
Input: Bluetooth 5.2
Bluetooth code: aptx adaptive, aptX, AAC, SBC
Battery Life(Approx.): 35 hours
Charging time: 1.5 hours
Frequency response: 20~20kHz
Battery Capacity: 2 * 35mAh + 300mAh
Waterproof IPX4
What's In The Box: USB Type-C® Cable, final Type E for TWS eartips(SS,S,M,L,LL),
Pricing:
Final ZE3000 MSRP €139 incl. VAT
Dealers: