Campfire Audio Saber
Unique driver selection, arrangement, and exceptional interior acoustic design. Saber from Campfire Audio offers you an exciting escape to a new sonic experience. Its ergonomic form factor offers compact comfort and extended listening sessions without fatigue. This model introduces a three driver hybrid system, implementing two dynamic drivers and a balanced armature to deliver its sound.
The Real (Damascus) Steel​
The aesthetic elements of Saber are second to none. Its machined Damascus steel lid means that each piece is supremely unique. The Saber you own is one of its kind. The balance of the body utilizes our light and durable ABS in a striking black matte finish. Together these elements form a remarkable earphone in both style and comfort.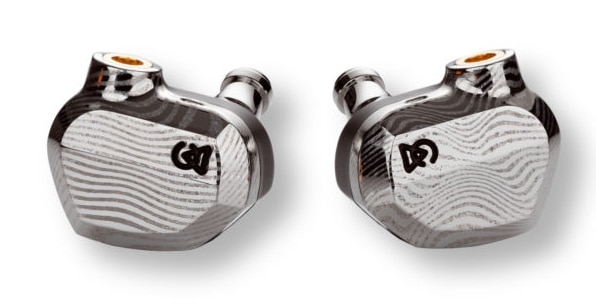 The First in a New Lineage of Campfire IEMs​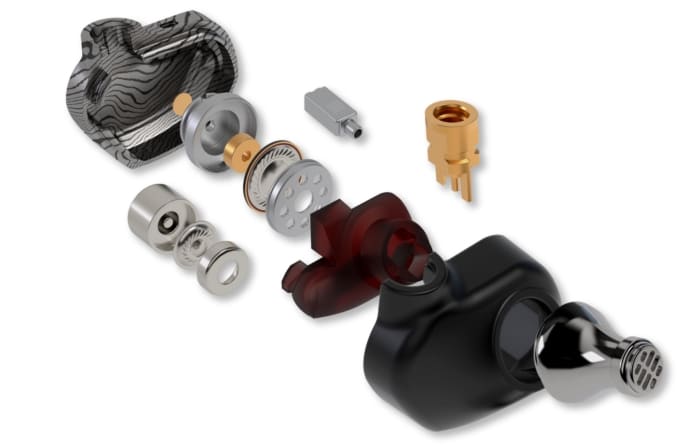 Saber's design features a number of "firsts" for Campfire Audio. It is our first hybrid design to feature multiple dynamic drivers and our first opportunity to showcase our new D6 and D8 dynamic drivers. D6 features a rigid Titanium/Polymer diaphragm that brings warm, detailed mids to Saber's sonic presentation. D8 features a hybrid Beryllium/Polymer diaphragm. This creates a special depth to the low-end, while its compact size for a bass driver keeps the bass tight and tastefully presented.
Saber features the slim spout assembly that improves comfort and allows for greater ease of use when tip rolling. The everyday use of Saber is thoroughly considered and refined by years of experience.
Saber is an impressive conversation piece and stylish expression of your aural daring. Fresh, exciting, and deeply rewarding; this new hybrid is a highlight of any collection. Limited to 1000 units globally. Dune Blue signed in early and acquired several items of these limited quantities.
Pricing & Dealers
Campfire Audio Saber MSRP €489 incl VAT