Introducing Shanling M6 Ultra
Shanling recently introduced the new M6 Ultra Digital Audio Player, which marks the return of AKM DAC chips to the M6 series. For the M6 Ultra Shanling has chosen four AK4493SEQ DAC's, which are the first to come out after the devastating fire accident at the AKM factory. The new AK4493SEQ is a premium 32-Bit DAC chip for high-resolution audio decoding. Shanling M6 Ultra supports full MQA 16x unfolding. Along with MQA, the M6 Ultra also supports high-resolution PCM 32-Bit/768kHz and native DSD512 signals.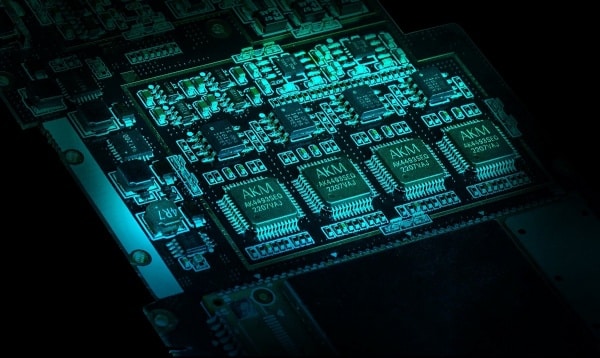 The striking 5″ HD 1920×1080 LCD screen from Sharp is one of the first features of this DAP that will blow you away. Featuring Android 10 OS, so the user can easily install different media applications via the Google Play store and a new Snapdragon 665 SoC chip. This latest chip from Qualcomm is a high-efficient 8-core chip that gives great performance with no lag and an excellent battery life (up to 13,5 hours).
The chassis of this DAP is inspired by the curves of the M3x and M8, where this unibody is made of aviation-grade magnesium-aluminium alloy material weighing 263 grams and measures 12,7 x 7,7 x 1,8 cm. A single ended 3.5mm and a balanced 4.4mm output is sitting on the top of the DAP, with an output power of 240mW@32Ω (SE) and 720mW@32Ω (Balanced).
Features
– Quad DAC architecture
– Equipped with latest-gen AKM DAC chips
– Snapdragon 665 CPU
– Android Global Lossless Output system on Android 10 OS
– MQA 16x Unfolding
– Dual headphone output (3.5mm Single-Ended + 4.4mm Balanced)
– 4GB RAM
– 64GB internal storage
– MicroSD card slot.
– 5" Full HD display
– Quick charge 3.0 support
Technical specifications
DAC: AKM AK4493SEQ.
Analog circuit: OPA1612+OPA2211+LTA8092+BUF634A.
Output Power: 240mW@32Ω(3.5mm), 720mW@32Ω(4.4mm).
Output Impedance: Less than 1Ω.
Battery capacity: 5650mAh.
Battery life: Up to 13.5hours in single-ended mode and 9 hours in balanced mode.
Pricing & Dealers
Shanling M6 Ultra MSRP €999