Violectric DHA V590 Amazing Headfonics Review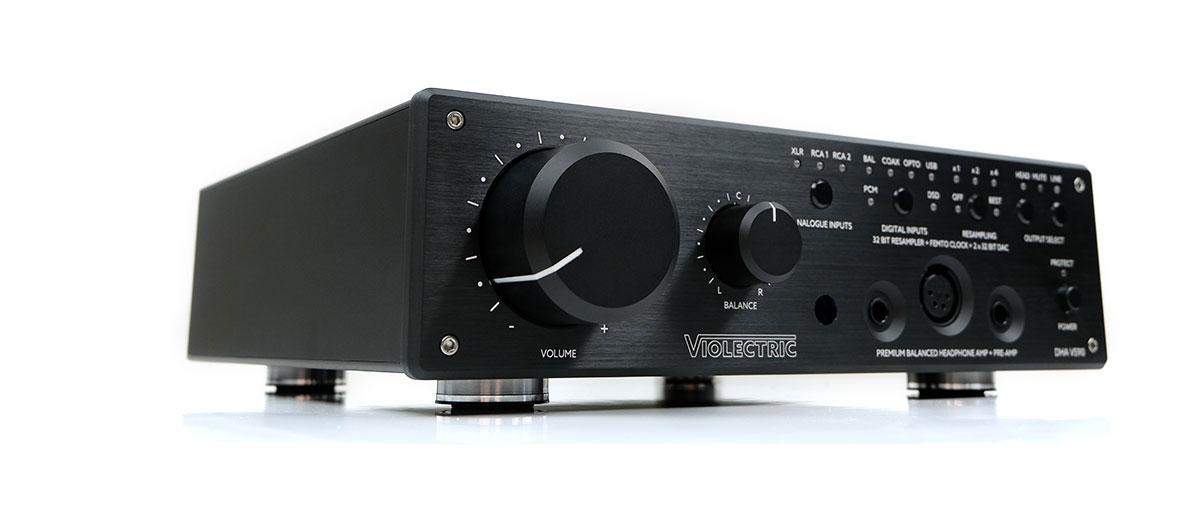 Recently the Violectric DHA V590 headphone amplifier received a great extensive review from Headfonics.
The Violectric DHA V590 offers a state-of-the-art D/A converter and a headphone amplifier. The D/A converter is a new development and includes a 32-bit resampler / reclocker and two 32-bit D/A converters per channel. The latest findings of Violectric and Niimbus were implemented in the new DHA V590.
The Violectric DHA V590 has only a very small amount in internal gain, therefor the amplifier's self-generated noise is inaudible. Another key feature of this headphone amplifier is that the internal operating voltage is at 5 0 V, which makes it ideally suitable for high-impendance headphones. The V590 has high output power of 5500 mW into 50 Ohm, combined with a high damping factor, so it can easily drive the most demanding headphones.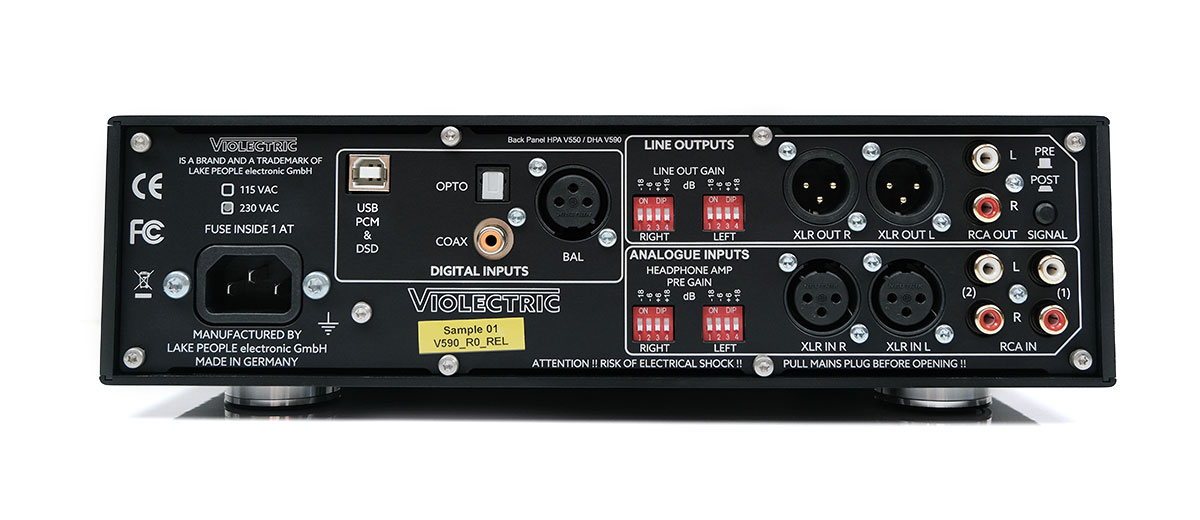 Control the DHA V590 with its stylish remote control, milled from a solid piece of aluminum. Via infrared rays you have access to motorized volume control, mute, input selection, resampling settings, Headphone and line-out control.
The review from Headphonics returned a solid 9.3 points. Their verdict sums it all up:
The Violectric V590 is an absolute powerhouse of an amplifier and makes a mockery of those that might think the AK4490EQ is now told old to meet the demands of a modern audiophile.  This is a natural to a slightly sweet-sounding yet powerful presentation with a nuanced resampling system that allows you to fine-tune out any harmonic oddities to an impressive level.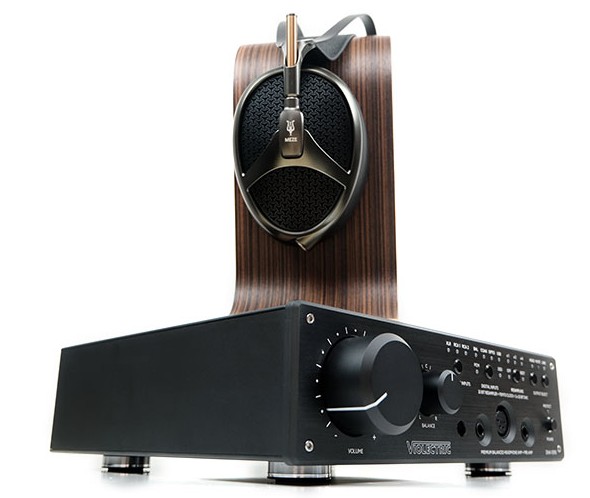 As always Headfonics did various elaborate testing with different headphones, against other amplifiers. One of the headphones they tested with is the Meze Empyrean, which they absolutely loved as a combination:

The Meze Empyrean was effortless on the V590, with superb bass definition and a delicious vocal performance. Treble was clear without sounding overly exaggerated or harsh which is exactly how the Empyrean should sound. I actually tended to use the resampler set to Best for this pairing (96kHz) as it seemed to deliver a nice balance between vivid and smooth.