Campfire Audio & Dan Clark Audio distribution to Dune Blue
Ears Inc and Dune Blue have been working together for many years with the distribution of various brands for personal audio. Now the time has come to add these beautiful brands to the portfolio of Dune Blue as per December 1st, 2020.
We would like to thank Rick Buijs from Ears Inc and we look forward to embracing Campfire Audio and Dan Clark Audio even further.
Campfire Audio
Ken Ball, founder of Campfire Audio, started his career in audio with his company that manufactured cables by hand: Audio Line Out. Campfire Audio started roughly in the same way. At the end of 2015 the first prototypes were finalized and the Andromeda in ear monitor was introduced end of 2016. From this point on many of the technologies Campfire Audio developed were boundary breaking.
Products
If you are not familiar with the products of Campfire Audio, they are very serious about in-ear monitors and headphone technology all built by hand. It all started with the Andromeda model, which has been their reference for many years. Now in 2020 it has been updated and fitted with a new solid-body acoustic design. Much has been learned from the new reference Solaris and the custom fit IEM's they have been producing for many years.
Campfire Audio products start at 899 euro for the Cascade up to the Solaris 2020 at 1699 euro. Please click the link below for the price list.
Website: Campfire Audio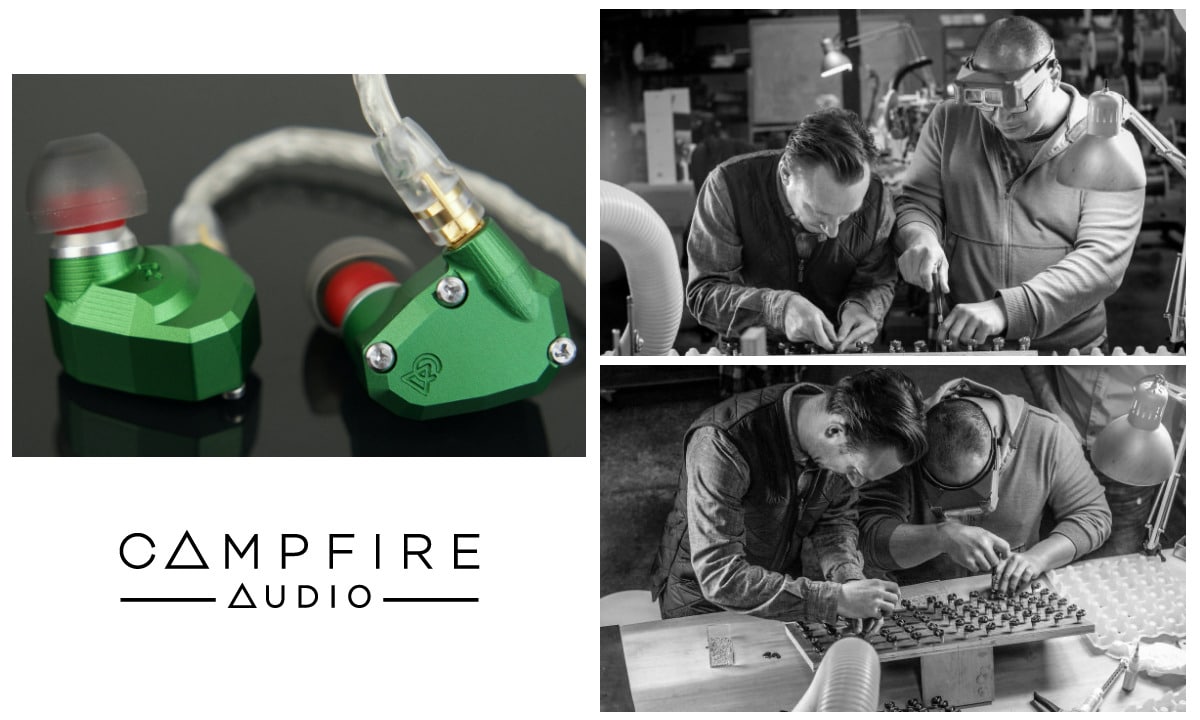 Dan Clark Audio
Dan Clark Audio, formerly known as MrSpeakers, creates high-quality headphones by honing in on every detail to deliver a moving experience. Listening to music, playing games or enjoying video is an experience. Dan believes a headphone should not remind a user it's on, allowing for an immersive experience that can last for hours.
Products
Dan Clark Audio is a line of headphones that have been getting rave reviews, each headphone is designed, built and tested in San Diego, California. They make high value planar headphones, completely developed and built in house, with their patented V-Planar technology.
Dan Clark Audio also developed an electrostatic headphone: Voce. Their headphones compete with far more expensive products and offer superb value. The headphones by Dan Clark such as ETHER, ÆON® flow closed and many other have always received exceptional press. The current product line-up starts with the ÆON 2 headphones at 999 euro. Please click the link below for the price list.
Website: Dan Clark Audio