FiR Audio Frontier Series
True innovation in earphones has been in the background until recently FiR Audio introduced The new Frontier Series earphones. Ground-breaking Kinetic Bass technology, a hybrid-conduction system that takes the In-Ear Monitor sound experience to a whole new level. Kinetic Bass is bass you can feel. More about the models in the Frontier Series can be read in this item. One of the first to review them is Twister6.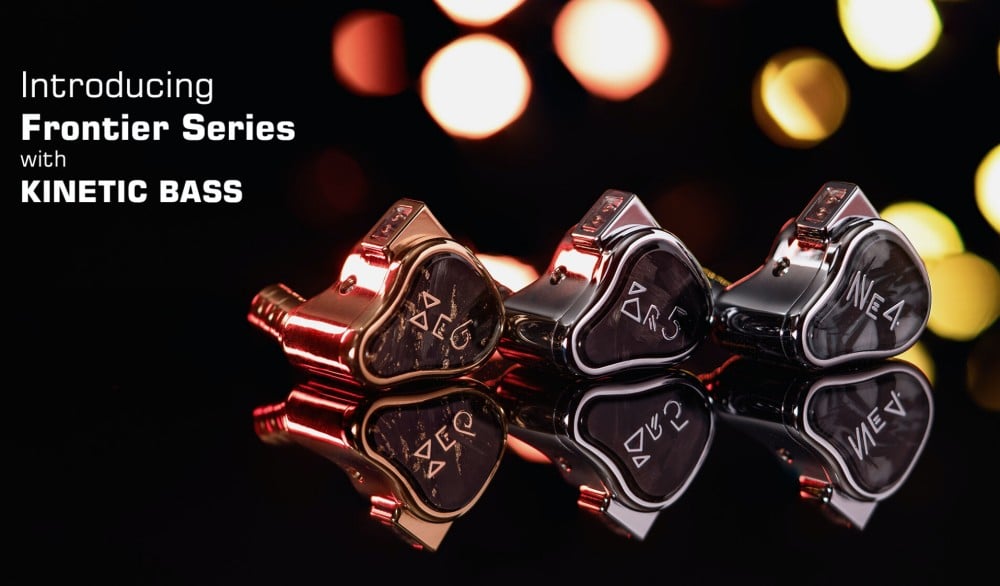 Twister6 Review of Frontier Series
Twister6 is always on the frontline when new earphones are being introduced by brands. Many models from FiR Audio have been reviewed by this website, so there is a lot of knowledge available. This article is predominantly a thorough review of the new Kinetic Bass and ATOM-XS technology. Of course Frontier Series are equipped with Sound Reactor design and the new Sound Reflector for high frequencies to direct the sound into the ear canal. It all comes down to listening and experiencing these IEM's first hand. Twister6 received all 3 models, to get a very clear idea of what the distinctions are between them.
We love the way every single model is described in this Twister6 review and how Kinetic Bass, by using an open dynamic driver enhances the complete sound and musical experience. All the Frontier Series models are compared to the former flagship from Fir Audio: M5. If you are familiar with that model, the subjective listening experience will definitely make sense.
"When it comes to IEMs, it is not easy to reinvent the wheel.  Still, some manufacturers do try in order to stand out from the crowd, but not too many can come up with something more original.  In my opinion, FiR Audio actually succeeded in making that happen because I don't recall seeing any other open back bass driver design until now.  And, it is not just a visual eye candy or a marketing gimmick.  It does work as advertised where you both hear and feel the bass, and integrates nicely with 3 different FiR Audio IEM models, complimenting each one's original sound tuning" . The complete review is available on the Twister6 website.
PRICING & DEALERS
FiR Audio Neon 4 Universal MSRP €2399
FiR Audio Krypton 5 Universal MSRP €3099
FiR Audio Xenon 6 Universal MSRP €3999