Meze Audio Liric
LIRIC features the state-of-the-art technology developed by Rinaro and Meze Audio, re-engineered for day-to-day use. The MZ4 Isodynamic Hybrid Array driver was scaled down and tuned to deliver an audio experience in-line with it's larger counterparts found in Empyrean and Elite. Combined with the closed-back design, it helps preserve the original clarity and emotion of your favorite music through enhanced sound and minimized external noise. Each driver is entirely hand assembled and tested in Rinaro's industrial facility in Ukraine. For all the details, please read this introduction to Meze Audio Liric. It received much praise from the worldwide hi-fi and head-fi press, so we have bundled the latest reviews.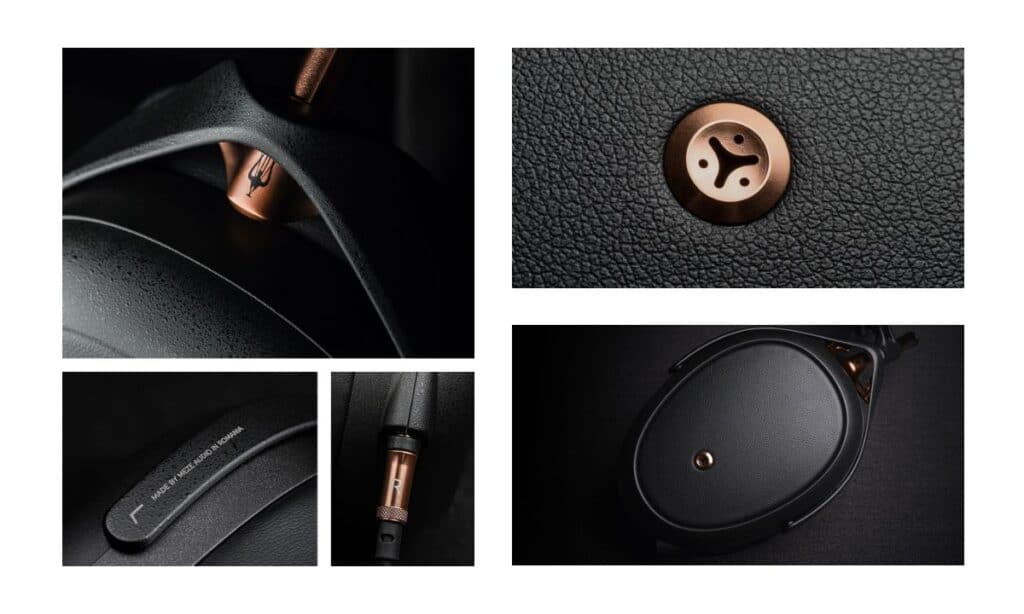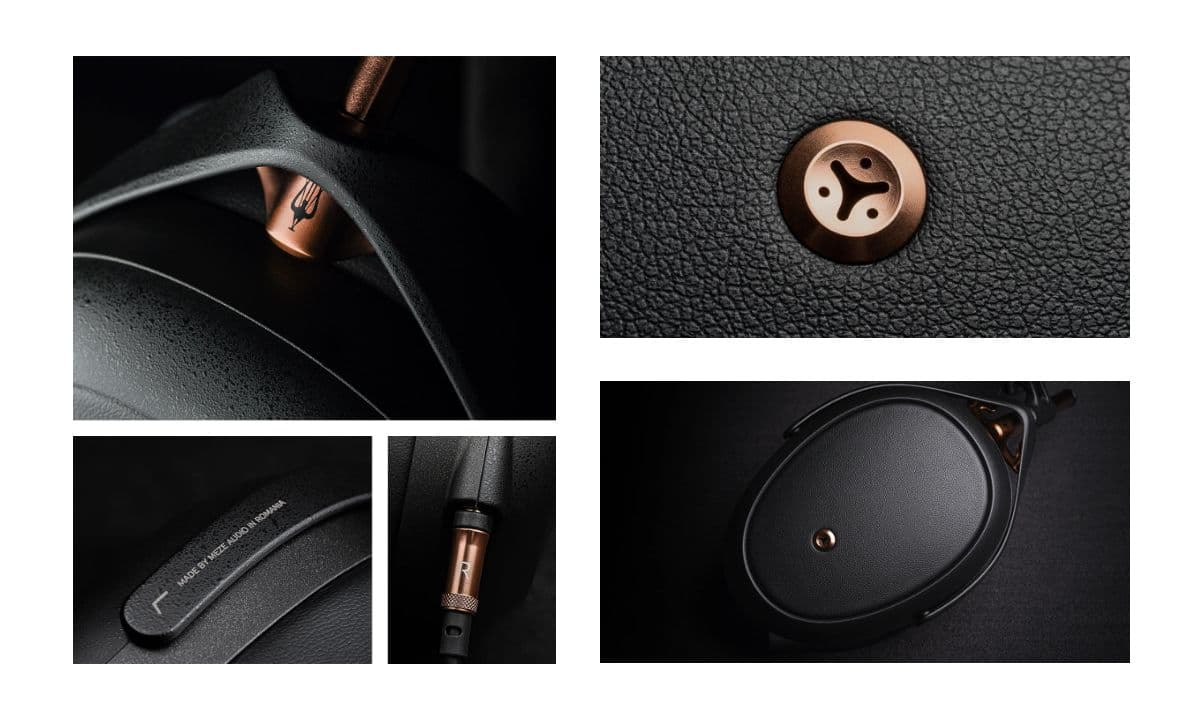 Reviews
Headfonia – Meze LIRIC
Although not one of the first to review Liric, it is always a pleasure to read reviews from editor Lieven from Headfonia. His review offers the broader "need-to-know" specifications of the headphone, with the technology that sets these cans apart from other headphones. The interesting part is the subjective review of the performance of the Liric, pairings with sources/ amps and comparisons. Since Liric is designed to use on-the-go, Lieven focuses on pairings with DAP's such as Astell & Kern SP2000T, Luxury & Precision and Fiio. When headphones were compared to Liric, he also used the Niimbus US4+, which is a great musical amp that we at Dune Blue also love. Comparisons are done with HiFiMAN R10P and Audeze LCD-XC, which both are more expensive than Liric is. The conclusion of the review:
"Higher end headphones aren't cheap but if you're comfortable with taking the €2K Liric with you on the go, you will be rewarded with a musical and engaging sound, where spaciousness/airiness, bass impact and an overall heavier bodily presence are the key characteristics" – Headfonia Meze Liric Review.
Darko Audio – LIRIC Video Review
Darko.Audio took the LIRIC on a stroll on the streets of Berlin and we gotta admit, those shots look amazing! Learn more about his experience with LIRIC, in and out of the listening room, in his latest review. Comparisons with Dan Clark Audio AEON2 Closed and Focal Stellia. We love this video production and the simple and clear way in which Darko describes the products.
Headphones 'n Stuff Review – Meze LIRIC
This website recently also reviewed the Elite and earlier the Empyrean. The review starts with the technical details of the Liric headphone, much in comparison with its elder siblings. Unfortunately no comparison with other closed back models and a just a small summary of its subjective performance, but we can fully agree with its conclusion:
"I very much feel that the overall package however, combined with very competent tuning is entirely worth the asking price. If you need a closed back headphone, and don't want to spend $4000 on the DCA stealth, or $5500 on the Hifiman HE-R10p, then the LIRIC makes a serious case for itself. Also, if you need a physically smaller, and more portable headphone, the LIRIC makes a very serious case for itself there as well. It is built wonderfully, with great materials…." – Headphones 'n Stuff 

Hifi Video Teset Magazine – Meze LIRIC
LIRIC proudly made it on the cover of Hifi Video Test, with a great review of the Liric inside this months magazine.
The full review (in Dutch) can be downloaded in PDF. 
Editor Ernst Neve from HVT magazine was very excited from the first tunes he played through the LIRIC and titled the article: "Let's get Lirical"
What Hifi? Review – Meze LIRIC
This is quite an interesting read, as this magazine does not specialize in head-fi, but is more an allrounder in hi-fi related reviews. They have a different perspective on headphones than the other publications in this article. Not being able to fold the headphone or not having an in-line microphone is not at the top of our list in terms of a high-end closed back headphone.
"The use of magnetic planar drivers certainly gives the Liric a notable advantage against rivals that use more conventional dynamic drivers when it comes to information retrieval, clarity and articulation. And we think these Meze Audio headphones are right at the leading edge at their price in these respects" – What Hifi? 
Full review available on-line What Hifi? website.
PRICING & DEALERS
Meze Audio Liric MSRP €2000