Meze Audio introduces Liric, their first closed-black planar headphone
LIRIC features the state-of-the-art technology developed by Rinaro, re-engineered for day-to-day use. The MZ4 Isodynamic Hybrid Array driver was scaled down and tuned to deliver an audio experience in-line with it's larger counterparts found in Empyrean and Elite. Combined with the closed-back design, it helps preserve the original clarity and emotion of your favorite music through enhanced sound and minimized external noise. Each driver is entirely hand assembled and tested in Rinaro's industrial facility in Ukraine.
When sound meets poetry, something extraordinary comes to life
"In our folklore, lyricism is found in the smallest of details, from odes to poems, from flute songs to the melismatic tunes of the "doina" (a style of voice singing specific to Romania). Our first closed-back isodynamic headphone was born out of love for music, poetry, and the indisputable attachment we have to our country's culture.
We've been wanting to do a portable planar for a while, and following two successful collaborations with Rinaro, it was a natural next step. Naming it LIRIC was not a game of chance. It was an ideal metaphor to paint the authentic, vivid and poetic sound disguised behind its ethereal silhouette." – Antonio Meze, Lead Designer and Founder of Meze Audio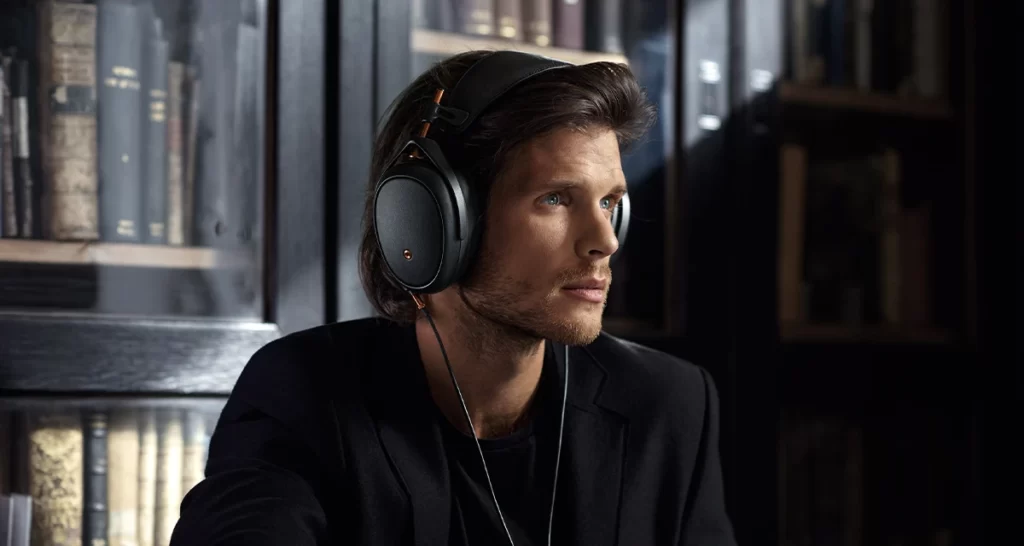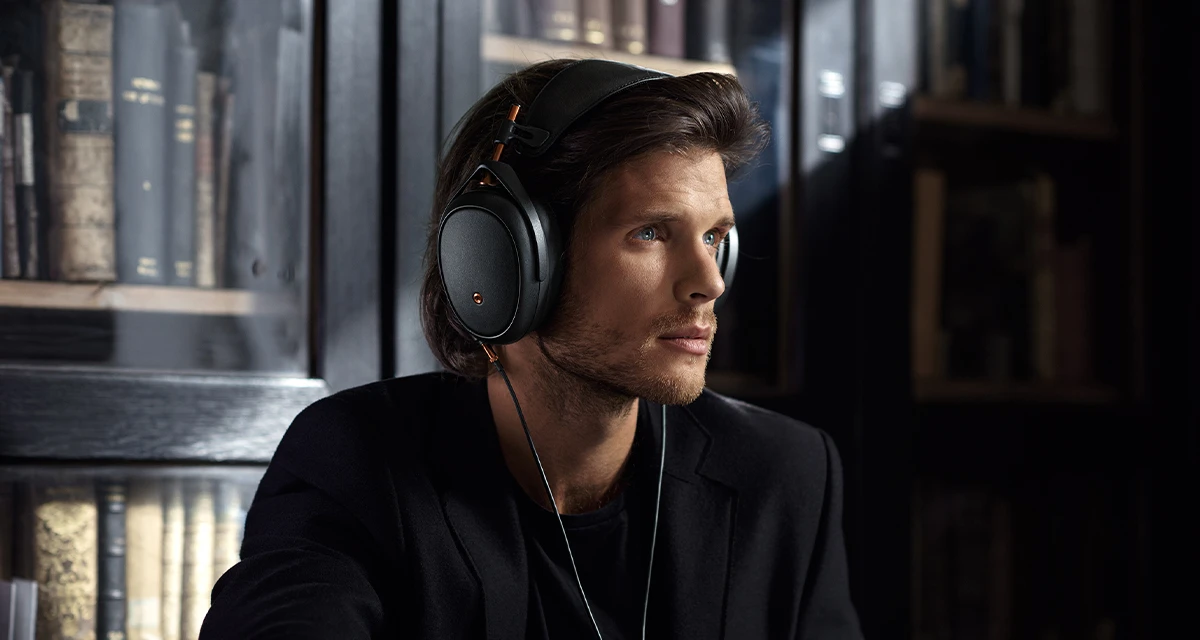 MEZE X RINARO Collaboration
Time flies when you're having fun! Together with Rinaro Isodynamics, we are adding a third model in our collaborative lineup. LIRIC raised a true challenge for both companies: how can we create a planar closed-back headphone that will change all standards in the audiophile world. Fusing Meze Audio's industrial design capabilities with Rinaro's technological development, LIRIC brings a new flavor for all the active audiophiles that like to take their music on the go.
Meze Audio
For the past 10 years, Meze Audio has been developing audiophile headphones and earphones renowned for their timeless design, pure comfort and engaging, vivid sound. From looks to technology, Meze Audio products are designed to surpass all short-living trends and become heirlooms, rather than just headphones. Today, founder Antonio Meze and his skilled team design and develop their products in Baia Mare, Romania, in the spirit of their original 'no-compromise' vision.
Rinaro Isodynamics
Rinaro originated in the USSR (today's Ukraine) during the Cold War, as part of a state-funded acoustic technology research program. With government backing and access to advanced testing facilities, the team was able to focus all of its efforts on planar magnetics. A field they have continued to innovate in for the last 30 years, since the collapse of the USSR. In the last decade, Rinaro have expanded their capabilities and capacity with the development of state-of-the-art R&D and manufacturing facilities in Ukraine and Poland. The new facilities have been a driving force in the creation of the revolutionary Isodynamic Hybrid Array technology found in Meze Audio EMPYREAN, ELITE and LIRIC headphones.
MZ4 Isodynamic – Hybrid Array Driver
LIRIC is the first closed-back headphone to be powered by Rinaro's Isodynamic Hybrid Array driver. Created exclusively for Meze Audio, the MZ4 driver offers the same dual shaped voice coil array seen in the Meze Empyrean. Over 30 years of R&D have gone into developing this technology, resulting in one of the lightest (71 gram) and most advanced planar magnetic drivers on the market. A new innovation to the MZ4 driver developed in-house by Rinaro is the Phase-X™ system, which improves ambience and spatial sound imaging, often found to be a problem in closed back headphone designs.
Phase-X™, A Revolution in Sound Imaging
An innovation to the MZ4 driver is the Phase-X™ system created by Rinaro as a way to minimize phase distortion issues, typically found in closed-back headphone designs. This patent-pending technology helps deliver an immersive spatial sound imaging.
The Phase-X™ system improves the accuracy of spatial imaging, in-line with its open back counterparts, especially noticeable on binaural recordings.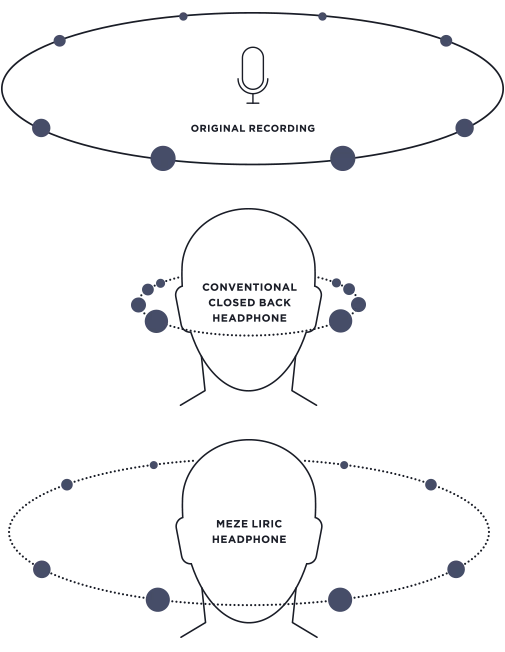 Original Source Recording: 
Absolute linear phasing offers the listener the original spatial image as it was recorded. This includes information from the instrumentation as well as the recording environment itself.
Nonlinear phasing: 
Phase distortions, typically found in the conventional closed-back headphone designs, noticeably affect the reproduction of the spatial image of the original recording.
Phase-X™ System: 
With the addition of the Phase-X™, LIRIC achieves a correct phase response and a faster transient response decay. This allows for a more faithful reproduction of transient sounds and improves ambience and spatial imaging for the listener, taking them closer to the environment of the original source recording.
Ear Pad – Air Flow System
New for the Liric is the introduction of an Ear pad Air Flow (EAF) system, developed by Rinaro, which reduces the weight and size of the Liric headphone through optimizing it's acoustic volume. Precision cut air vents which run from the Liric ear cup chamber into the ear pads allow the MZ4 driver to utilise acoustic volume from the ear pads as well as the ear cup chamber.
This significantly reduces the required size of the ear cup chamber allowing Liric to keep a compact and truly portable closed-back headphone profile without compromising on the acoustic performance.
Pressure – Equalization System
A precisely tuned air vent hole can make a world of difference in how you perceive the sound around you, that is why we've learned and adapted from our previous experiences and decided to add our Pressure Equalization System in LIRIC's ear cups as well. The result: better controlled airflow, improved ear cup chamber pressure, and a sound that is airy, transparent, detailed and flows naturally, enveloping you into a whole new world of music.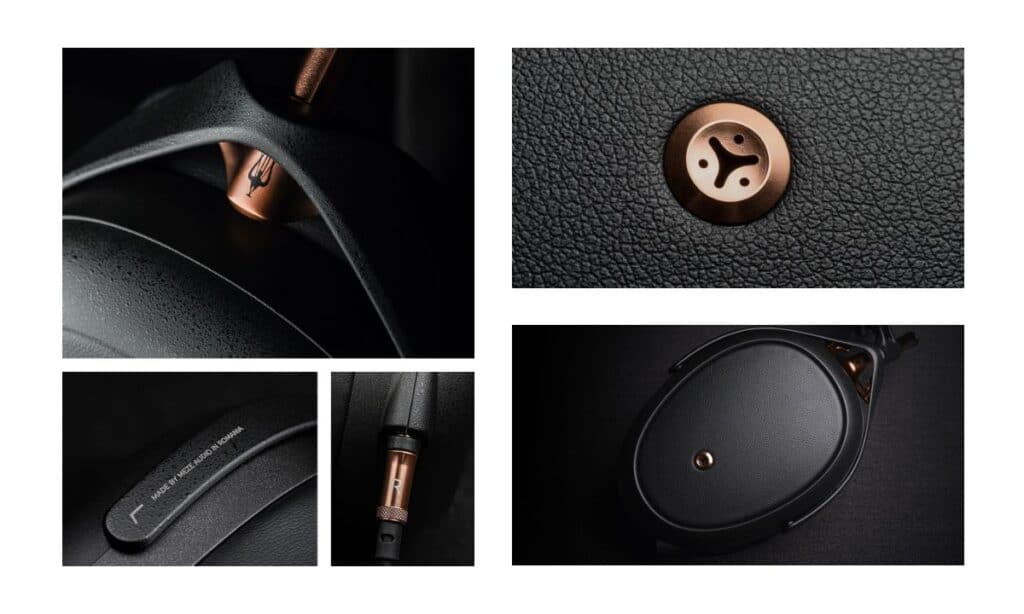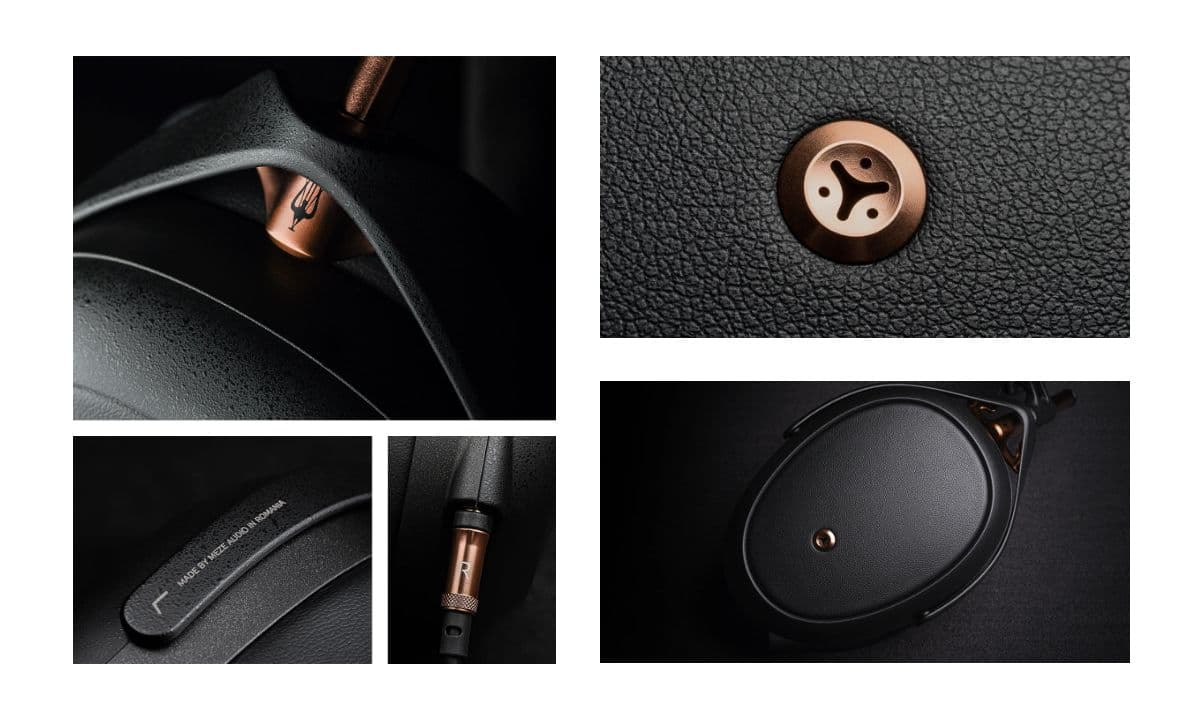 Technical specifications:
Driver Type: Rinaro Isodynamic Hybrid Array® MZ4
Operating Principle: Closed
Ear Coupling: Circumaural
Frequency Response: 4-92,000 Hz
Impedance: 30 Ω
Nominal SPL: 100 dB (1 mW / 1 kHz)
Maximum SPL: > 130 dB
Total Harmonic Distortion (THD): <0.15%
Weight: 391 g
Pricing & Dealers
Meze Audio Liric MSRP €2000