Violectric HPA V340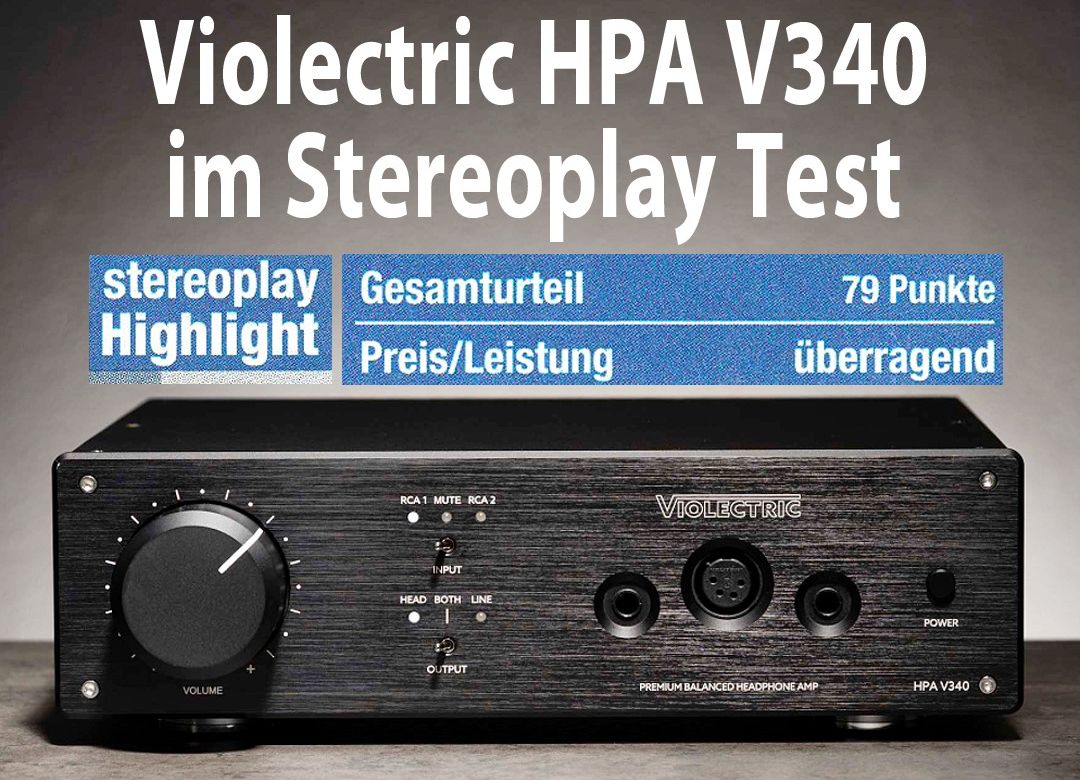 The Violectric HPA V340 is based on the low-noise circuit of its big brother Violectric V550, which costs a third more and has a few more features such as a balance controller. On the back we see two cinch high-level inputs and offers connections on the front for two unbalanced headphones (6.3 mm stereo jack) and one balanced (XLR four-pole).
Stereoplay review
Stereoplay magazine (issue 09/21) tested the HPA V340 from Violectric and judged it to be a professional sound miracle. In the test, the headphone amplifier confirms the high level of its technology, construction and performance.
"Really clean, really good. The Violectric's performance in the listening room can only be described as fulminant. All tested preamplifiers have their strengths, but the Violectric is in a different class. Yes, the Pro-Ject reproduces voices more vividly, the Atoll sounds similarly high-quality with a little more colourfulness (and offers a DAC). But the stunning clarity of the HPA V340 is killer"…. "Width and height of imaging extend well beyond the speakers. With Wes Montgomery's 'Besame Mucho', the HPV V340 showed what a clean, tidy bass range should sound like! Here, even details remain clearly discernible and the instruments didn't flow into each other"… "As icing on the cake, every, really every note had more energy. So it's not surprising that the unit is also fully convincing as a headphone amplifier"… "A powerful piece!
Read the complete Stereoplay review in PDF (in German).
Pricing & Dealers
Violectric HPA V340 MSRP €1799 incl VAT