Lotoo Paw Gold Touch
The incredible Lotoo Paw Gold Touch (LPGT) is a revolutionary portable player with amazing technology incorporated to produce a sound unlike anything else on the market.
Like many of the other flagship players currently on the market , the LPGT doesn't have a multitude of fancy features like streaming, additional apps, Spotify, Qobuz, etc, but what it does have is incredible sonic performance. Lotoo has managed to produce a player with a stunning musical presentation. Easily capable of demonstrating the ability of pretty much every earphone on the market, the LPTG opens up every intricate piece of music and delivers it with stunning performance and musicality. With 500mW per channel into 32 Ohm the LPGT provides plenty of dynamic range and headroom, using a AKM4497EQ chipset for the digital to analogue conversion of the music stored on your SDCard. The Lotoo has no internal storage but a maximum 2TB SDCard can be used. If you do have wishes for streaming, LDAC as an option in the Lotoo players, so you could use your mobile device.
Twister6 Master of Classical Music – LPGT
Reviewer Wyville again contributes a fine insight into classical music and reviewing some top notch personal audio equipment along with it. In the spotlight the beautiful Lotoo Paw Gold Touch, using his favorite earphones like FiR Audio M4, Dita Audio Dream XLS and Vision Ears VE5. The classical pieces in the review are directly linked to Qobuz and Idagio, so you can experience the same music reviewer Wyville has chosen to do the comparison. A beautiful selection to start of the review is with great masterpieces from Mozart's Requiem, Purcell's Dido & Aeneas and Grieg's Peer Gynt Incidental Music Op. 23.
"The first thing that jumps up is the increased dimensions of the stage in all directions with a much airier presentation and indeed an even blacker background. I could hardly imagine that last one, but the background blackness of the LPGT is phenomenal and the imaging is greatly improved"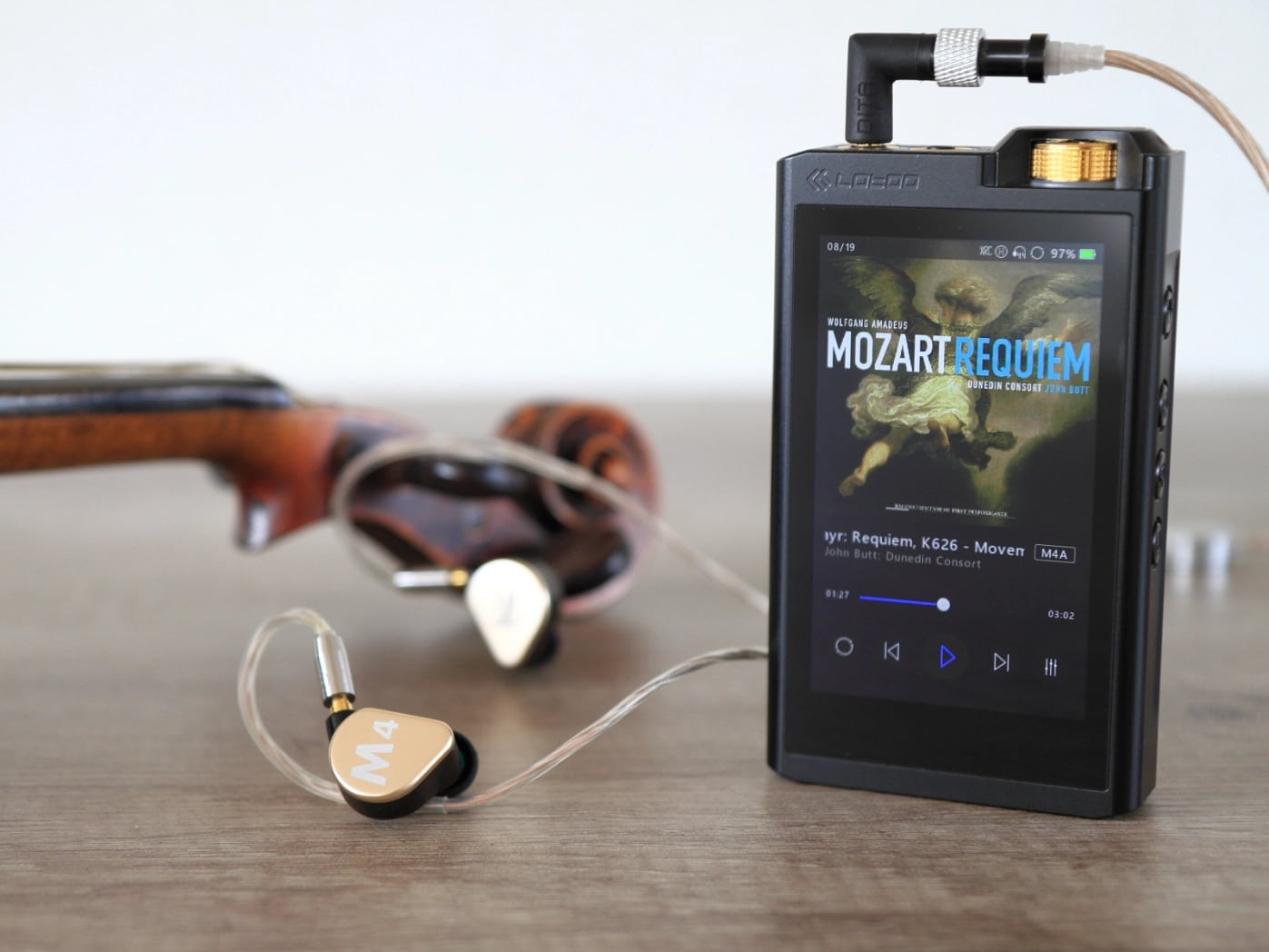 Further down this very enjoyable review, he gets into specific classical pieces more detailed, with some great background of the music itself. Wyville has quite some experience with Lotoo, as he uses a PAW6000 for many of his reviews. So this big step up in the Lotoo line-up proves to be a gigantic leap, judging his conclusion.
"With a neutral character that allows IEMs to perform their best without putting its own mark on the sound, the LPGT adds an incredibly black background and outstanding transparency for notes to come alive. The result is a more accurate tonality, where every nuance is conveyed with outstanding clarity" 
Even if you are not really into classical music, this article and review is a joy to read and perhaps as a small bonus, you might be intrigued into some of the origins of music itself. Twister6 and reviewer Wyville have already done a couple "Master of Classical Music" articles and you can find his latest, with the Lotoo LPGT on the Twister6 website.
Pricing/ Dealers
Lotoo Paw Gold Touch MSRP €3099 incl. VAT