Shanling M3X
Designed as a scaled-down version of the M8 flagship, this Shanling M3X portable Hi-Res player is Android built. The compact size makes this player much easier for on-the-go use and thanks to the 4.2-inch touchscreen it's still easy to operate. Shanling has equipped this player with dual ESS Sabre ES9219C DAC/AMP, providing a truly balanced headphone output. M3x supports high-res audio formats up to 24bit-384kHz and DSD256, as a bonus the DAC also supports the full 16x MQA unfold.
Headfonics Review
James recently reviewed the Shanling ME700 earphones and did a great review of the M8 flagship as well. Now it is his turn to shine some light on the latest addition to the growing DAP family from Shanling. Looking at his predecessor the M3s, the new M3X is an incredible leap, even in a mid-level market that is very competitive. Headfonics scoring the M3x DAP with a score of 8.7 (out of 10), remarking the positive improvements in hard- and software as many of the key features of this mini M8. The review starts with a thorough explanation of all the technical aspects of this player, but the most intriguing part is its functionality and sound quality. Of course James pairs the Shanling M3X with the ME700 Lite, as the synergy of these two products is almost obvious. Next to these IEM's, the M3X is also paired with Earsonics Corsa.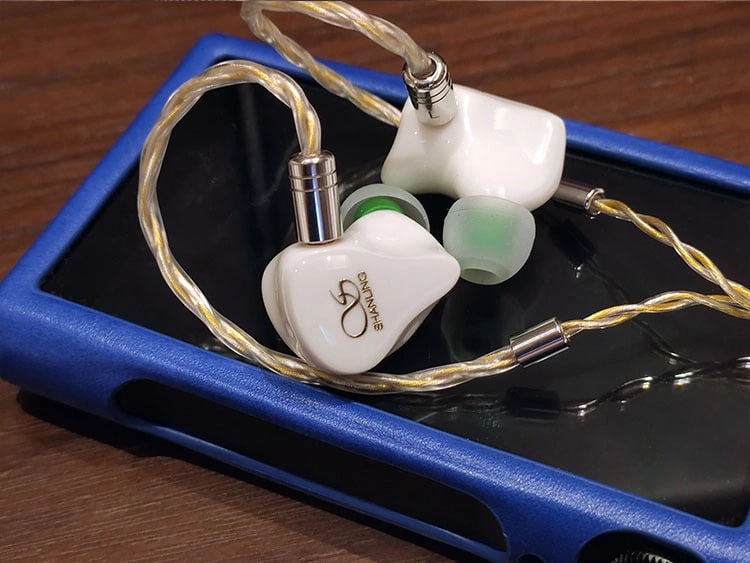 "With the ME700 Lite, the bass is driven quite well with decent power in the low-end, it doesn't punch very deep but is quite energized. The tonal balance is great in this case, with enough separation and width in the stage rendered in a way that it feels quite expanded" 
Comparisons are made with the HiBy R3Pro and R5 Saber from the same company. The first is no match for the M3X, the R5 Saber is more in its league, however the tuning of said DAP is less natural than the M3X. The conclusion of this Headfonics review of the Shanling M3X, read the full test on-line.
"At its price bracket, there is little competition especially if you are targeting MQA playback, and the M3X would be a solid recommendation if you are looking for an Android-based device to start your portable audio journey, a BlueTooth source, or a streaming device for your home system" 
Pricing/ Dealers
Shanling M3X MSRP €349 incl. VAT