Rockna Wavelight DAC
You may know that Rockna not just manufactures technology for their own products, but do a lot of work for many great Hi-Fi companies in the world. Rockna Wavelight is one of the components that holds much proprietary technology from this Romanian company. Not just a D/A converter, but also a pre-amp, as the Wavelight has a fully analog, not digital volume control on board. Wavelight DAC employs the latest Xilinx 7-series FPGA which allows us to assemble the functions of a custom high performance R2R processor. The Wavelight's digital processing capabilities are built with complex VHDL coding and state of the art FPGA hardware. The architecture is described, in fact, by a piece of software and future-proof as it is software upgradable.
Soundstage Australia Wavelight DAC Review
Soundstage Australia gives great insight into the manufacturing capabilities of Rockna with this review of the Wavelight DAC. Packed full of technology in this slim package, with state of the art future proof connections as I2S and a very flexible FPGA architecture. Resolution 32-bit with PCM support up to 384kHz and from DSD64 to DSD512 via USB and I2S. S/PDIF coaxial (RCA) and AES/EBU are capable of 24-bit/192kHz and DSD64.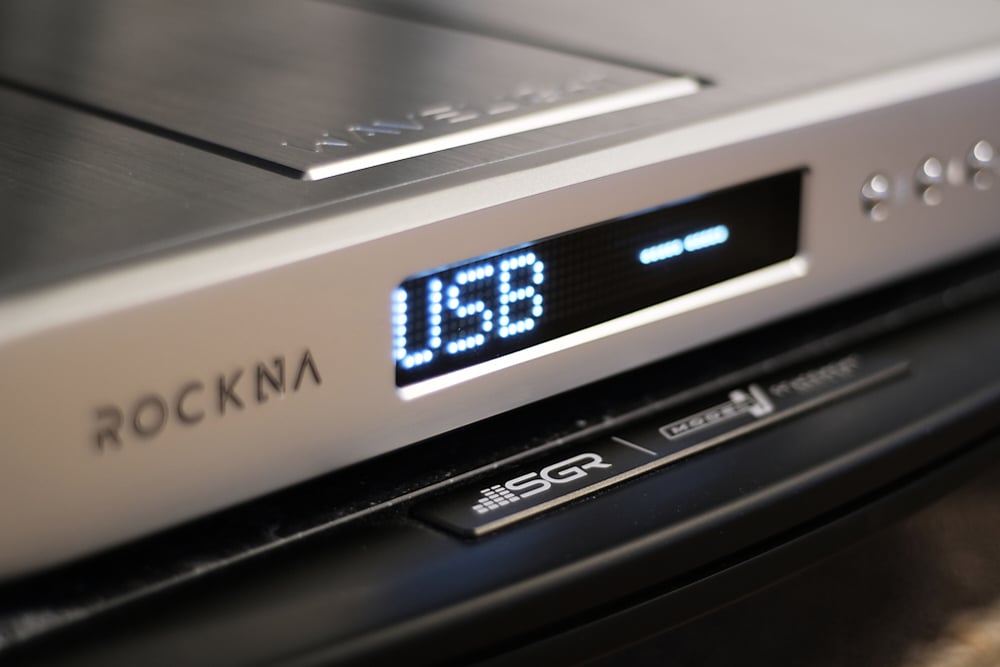 "Wavelight presents a colourful rendering of all types of music. By colourful I'm referring to a wonderfully complete set of tonal textures with broad levels of detail and resolving of melodic structure. Wavelight also ticks all the boxes a good DAC should; it's generous in terms of input options, provides a wide range of playback resolutions into high DSD territory while the analogue input (with its well-implemented volume control) is pure genius. That last feature is something more DAC builders should offer" 
Read the full review of this great digital DAC and pre-amp on the website of Soundstage Australia.
Pricing/ Dealers
Rockna Wavelight DAC/ Pre-amp MSRP €4899 incl. VAT