Final UX3000
The all new Final UX3000 headphone is a wireless active noise-cancelling headphone. This multi-purpose bluetooth wireless headphone offers excellent sound, a stable connection and is easy to use. AptX LL™ for less latency when watching videos for example. With up to 35 hours of music playback, this is your easiest on-th-go headphone that is not going unnoticed by the head-fi press as well. We have bundled the latest reviews in this article.
Ear Fidelity – Final UX3000 Review
Kamil is used to reviewing top-tier headphones for Ear Fidelity, then this new Final UX3000 came across his desk. After unpacking this wireless headphone he notice: "The build quality and fit are top-notch, the headphones feel rock solid, you can do anything with them and you won't hear any creaking". Kamil continues his review with an explanation of the tech and codecs used by Final and we will fast forward to the sound description.
"When I received them I thought, "Bluetooth headphones? With ANC? Come on, we are writing audiophile, not tech reviews", but when I paired them with my phone and played the first song, I understood. Final isn't like AKG, or Sony, they didn't forget about their heritage and don't produce a line for people who care only about the sound like Sony Z-R1, or my beloved AKG K712 Pro, and a second one "lifestyle" line for people who cares more about fancy features and the look of the headphones than the sound. The newest ANC headphones made by Final have some cool features, but also sound great for the price" 
As always Ear Fidelity delivers a solid review, with a clear overview of the pro's and con's and great photography. The Final UX3000 is directly compared to the Sony WH-1000X M3, a slightly more expensive competitor, but one of the wireless headphones people tend to choose due to the brand. As Kamil clearly discovers these Final headphones are holding up all the cards: "Sony WH-1000XM3 are warmer sounding and way more fun tuned, while Final UX3000 are more natural and precise". 
The opinions above summarizes exactly why this bluetooth wireless headphone is not just any headphone. Final upholds its heritage and offers this product at a very attractive and competitive pricing. Please read the complete review on the Ear Fidelity website.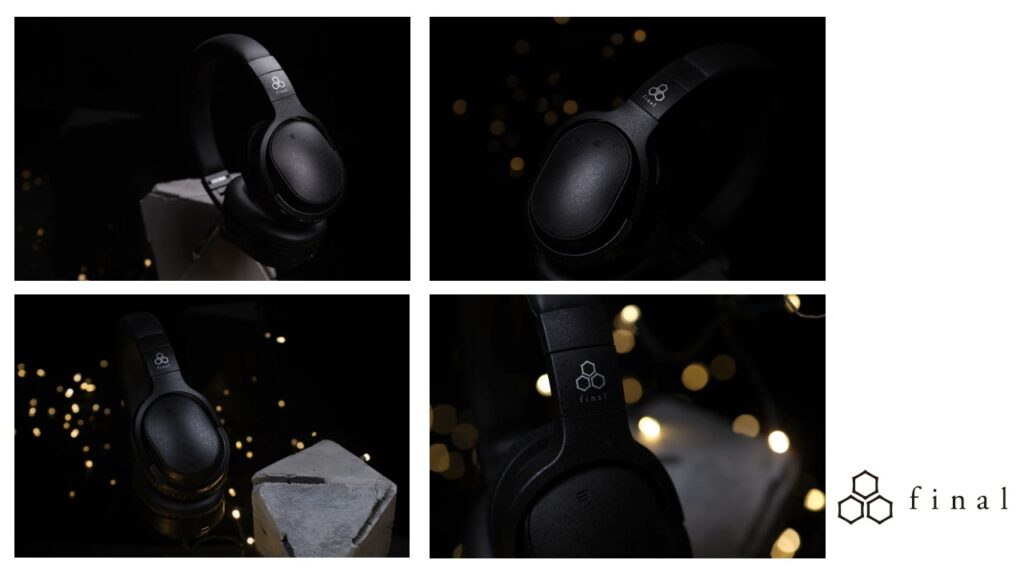 Final UX3000 Video Reviews
Pricing & Dealers
Final UX3000 MSRP €139